Product Category
Studio Bundles
Save $28.99 with this bundle. Here's what you get!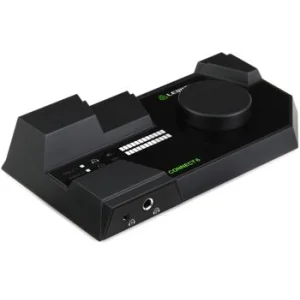 Lewitt Connect 6 USB-C Audio interface
Sells separately for $299.00Creators and musicians searching for a flexible — yet eminently portable — audio interface will find the Lewitt Connect 6 very inspiring. Connect 6 boasts two low-noise mic preamps with a healthy 72dB of gain, along with two individual headphones outputs, and a generous cache of exciting features. Potent hardware-based DSP enables high-powered routing, mixing, monitoring, and zero-latency effects. You also get an Auto Setup function for hassle-free optimization for any sound source. Connect 6 also offers full mobile device audio integration with charging via USB-C, so you can take it where the action is — no cables required. Beyond that, this audio interface's Control Center software enables you to create two independent audio mixes with three software channels, a loopback channel, and more. Lewitt's Connect 6 is a USB-C audio interface with pro-level sound and game-changing flexibility.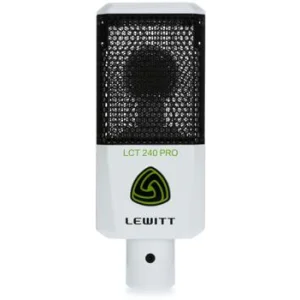 Lewitt LCT 240 PRO Condenser Microphone – White
Sells separately for $159.00Every studio needs at least one great-sounding large-diaphragm condenser mic. And while you can blow your entire mic allowance on a single high-end microphone, Sweetwater also carries many affordable mics that will allow you to build a solid mic locker and without exceeding your budget. One such option is the Lewitt LCT 240 PRO. Delivering tremendous bang for your buck, the LCT 240 PRO is a workhorse that excels in any studio or stage scenario. Its robust 142dB SPL handling lets you use it on tom toms and cranked electric guitar amps, yet it's more than capable of capturing the nuances of a sensitive vocal performance or cello sonata. It's also a great voice mic for podcasts and other streaming formats. Whatever the source, the Lewitt LCT 240 PRO captures it with full-range crystalline clarity. The LCT 240 PRO comes complete with a mic mount, a windscreen, and a cushioned mic bag.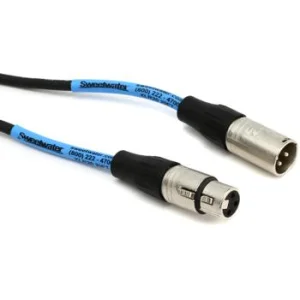 Pro Co EXM-20 Excellines Microphone Cable – 20 foot
Sells separately for $29.99For an XLR microphone cable that won't let you down, look no further than a high-quality cable from Pro Co! For years, Pro Co microphone cables have been the choice of professional studios and live sound engineers worldwide. Whether you're connecting a mic to your favorite preamp, or patching together a rack full of gear, Pro Co has the sound quality you need with performance you can count on. Call Sweetwater today to find the right Pro Co XLR cable for your application!