Product Category
Studio Furniture
Product Subcategory
Desks / Workstations
Part of Argosy's G-Series, the GV-30 enables you to integrate your console and rackmount gear into a unified, ergonomic workstation. This top-of-the-line universal console desk includes 18U of rack space, with a generous 56-inch opening between racks. You also get a padded armrest and rugged steel chassis rails and legs. If you're searching for a studio desk that combines function, comfort, and style, the Argosy GV-30 is the versatile console system you've been waiting for.
Argosy's G-Series puts you in the driver's seat
Once you sit at an Argosy G-Series universal desk, you'll wonder how you got along without it. Here at Sweetwater, we've found these desks to be incredibly versatile, enabling your console, gear, and racks to be arranged to fit your individual needs. With multiple rack, trim, and leg configurations available, there's a G-Series desk that's tailor-made for every studio environment.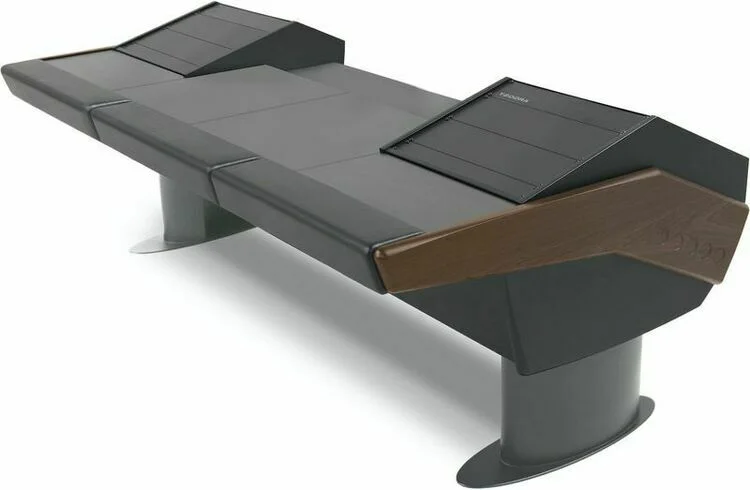 Argosy GV-30 Universal Console Desk with Left and Right Racks Features:
Enables you to integrate your console and rackmount gear into a unified, ergonomic workstation
Includes 2 integrated rack modules (9U each; 18U total)
Generous 56-inch opening between racks
Padded armrest provides ample comfort during marathon sessions
Rugged steel chassis rails and legs