Product Category
Studio Furniture
Product Subcategory
Desks / Workstations
Features
Bamboo, Ebony, 28U
Looking for a high-quality studio desk? If so, the JamRacks Vdesk should be at the top of your list. This 100% solid-bamboo desk offers a generous 28U of rack space, with two 10U racks up top for your often-used outboard gear, plus two 4U racks down below that are perfect for power conditioners and sync devices. A slide-out keyboard/mouse tray keeps your computer peripherals easily within reach when you need them (and out of the way when you don't). The Vdesk is a rock-solid studio desk, with an ergonomic layout that ensures maximum comfort during long sessions. Beautiful, functional, and supremely eco-friendly, the JamRacks Vdesk is a superb piece of pro-level studio furniture.
100% solid bamboo construction
JamRacks studio furniture employs solid bamboo construction. Why bamboo? Well — first and foremost, it's amazingly durable. It possesses higher compressive strength than wood, brick, and concrete. Moreover, its tensile strength rivals that of steel. That said, bamboo is remarkably lightweight, with a strength-to-weight ratio that eclipses that of graphite. Bamboo is also tremendously eco-friendly, thanks to an insanely fast growth rate that enables it to be re-harvested every three to five years — quite a contrast to the decades-long wait for a hardwood tree to grow! There's a reason why Sweetwater's LEED Platinum-certified campus employed rapidly renewable materials like bamboo in its construction. Bamboo also produces 30% more oxygen than trees, which balances oxygen and carbon dioxide in the atmosphere, while its natural anti-bacterial and anti-fungal nature allows it to be grown with zero pesticides or fertilizers. Last but not least, bamboo is eye-catchingly beautiful. A cursory glance at any JamRacks studio rack, desk, or stand is all the proof you'll need as to the beauty of this amazing material. JamRacks is clearly passionate about creating beautiful, functional, high-quality furniture that is healthy for both us and our environment.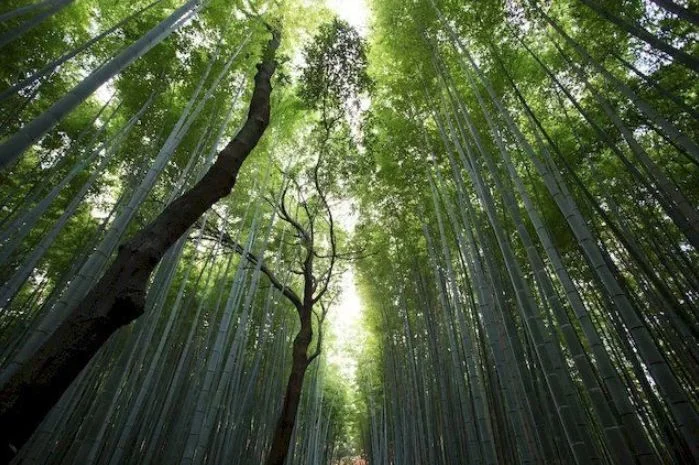 JamRacks Vdesk Features:
Eco-friendly solid-bamboo construction offers eye-catching appearance and extreme durability
Offers a total of 28U of rack space — 2 x 10U racks up top and 2 x 4U racks down below
Slide-out keyboard/mouse tray for your computer peripherals
Ergonomic layout ensures maximum comfort during long sessions
Once assembled it can be carried across the room fully loaded and it won't break apart
No particle board or MDF that would compromise durability
Ships flat-packed in heavy-duty boxes
Manufactured in the USA