Neumann M 49 V Large-diaphragm Remote Switchable Studio Tube Microphone
$8,499
Introduced in 1949, the Neumann M 49 V held the distinction of being the first studio microphone with a continuously variable polar pattern. Fitted with the same M7 capsule that was used in the U 47, it captured sources with the robust sonic attributes that would make these large-diaphragm tube condenser mics classic pro studio standards. Vintage M 49 V versions are legendary and highly sought-after recording tools. If you were to find one in working condition for sale today (a tall order), it would command an astronomical price. Fortunately, for less than half of that, you can now own a genuine Neumann M 49 V reissue, handcrafted in Germany to original specifications using archived documentation. But the exactitude and build quality that go into today's high-end microphones have come a long way since 1949. Cutting-edge technology and advanced materials science enable high-precision design and manufacturing unimaginable even a few decades ago. Accordingly, this M 49 V reissue incorporates reliable, state-of-the-art vintage-spec components and technical improvements throughout. And with a newly designed power supply/polar pattern control unit that automatically adapts to the mains voltage, it's ready for immediate deployment worldwide.
Why a reissue?
Why not seek out a vintage M 49 V? Let us enumerate the reasons. When you purchase a piece of vintage gear, you are not only paying a premium — you're buying all the problems it has accumulated over the course of, say, a half century of (ab)use. That's because electronics age, like everything else. From oxidized switches to past-their-prime resistors, capacitors, diodes, transistors, and transformers, old components eventually need to be replaced, not to mention the headache of finding a reliable and knowledgeable technician to perform the work. And then there's the time and effort that goes into locating a reasonably well-maintained piece of equipment in nominal working condition. Once you find what you're looking for and fork over the cash, your saga is just beginning. Even if it is "certified" to work now, there's no real way of knowing until after the sale how many of the original components still lurk under the hood. Expect them to fail — and in accordance with Murphy's Law, this will be during a particularly important project! The Neumann M 49 V reissue is precision engineered to deliver the authentic sound of a classic, session after session, year after year. And it comes with a warranty. This one's a no-brainer.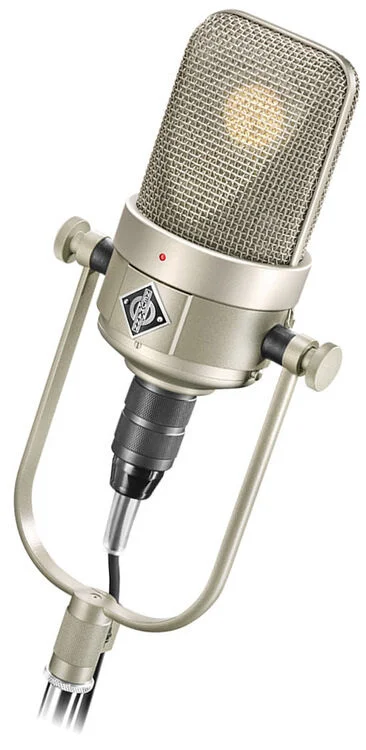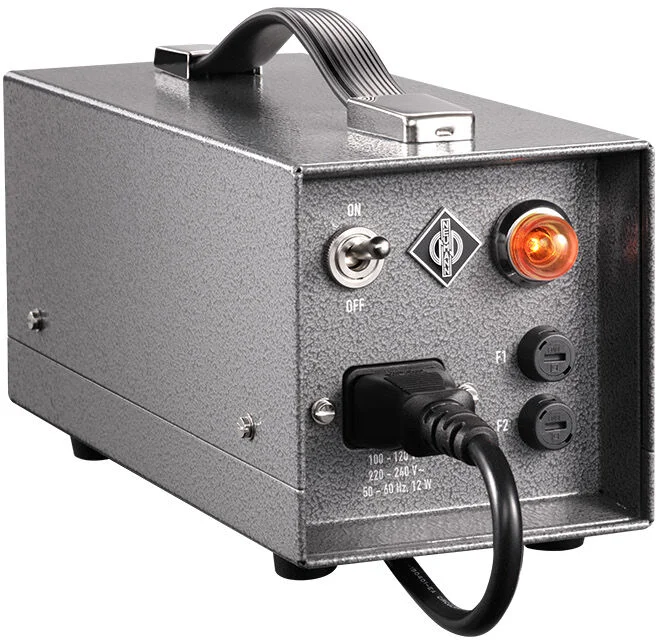 The authentic sound of a classic
Presumably, the reason to seek out vintage gear is to obtain the "authentic sound" of that equipment back when it was new. But due to the aging of original parts or their replacement with new parts, plus any modifications that were done during its service life, a decades-old microphone will not sound exactly the same as it did when it was new. You actually stand a better chance of nailing the "original" sound with a modern reissue. Enter the Neumann M 49 V reissue, which addresses ongoing demand for this iconic Neumann classic while delivering the authentic sound — along with modern reliability — at a more down-to-earth price. With it, you can capture any vocal or instrument with the coveted sonic qualities that have made Neumann microphones "The Reference since 1928." Order your new Neumann M 49 V from Sweetwater and make your own recording history.
What's in your studio?
We'd like to leave you with a Sweetwater tip that, interestingly, has nothing to do with sound. If you have clients coming into your studio, appearances matter — and having no-name microphones set up in your tracking room is probably not the best way to impress them. If your clients see a Neumann, then they'll know they're dealing with a professional studio. The famous Neumann diamond badge commands instant respect. The company's condenser microphones have set the industry standard for nigh unto a century. And you can be assured: that will remain so for decades to come.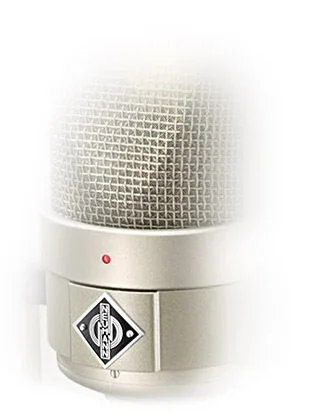 Neumann M 49 V Large-diaphragm Tube Condenser Microphone Features:
Reissue of the classic M 49 V with technical improvements throughout
Designed to original specifications using archived documentation
Superb reproduction of male and female vocals
Versatile microphone for all types of instruments
New power supply/pattern control unit automatically adapts to mains voltage
Acoustic operating principle: pressure gradient transducer
Polar pattern: continuously variable (omnidirectional, cardioid, figure-8)
Frequency response: 40Hz–16kHz
Sensitivity: 6.5/8/10 mV/Pa ±1dB
Rated impedance: 200 ohms
Rated load impedance: 1000 ohms
Signal-to-noise ratio, CCIR: 62/64/64dB
Signal-to-noise ratio, A-weighted: 73/74/75dB
Equivalent noise level, CCIR: 32/30/30dB
Equivalent noise level, A-weighted: 21/20/19dB-A
Maximum SPL for THD 0.5%: 125dB (cardioid)
Maximum output voltage: 300 mV
Vacuum tube type: hand selected triode
Plate voltage: +120 V ±2%
Plate current: ≤1 mA
Heater voltage: +6.3 V ±2%
Heater current: ≤200 mA
Tube warm-up time: approx 1 minute
Required connector: 7-pin connector
Power supply: 100–120 V or 220–240 V, Max. 12 W consumption
Fuse: ⌀ 5mm × 20mm, 500 mA, slow-blow
Handcrafted and hand soldered by Neumann engineers in Germany
Includes NM V power supply/pattern control unit, KC 5 cable, and MZ 49 A shockmount
Product Category
Microphones