Product Category
Microphones
Features
Mic | Large Diaphragm Condenser
The Neumann U 87 Ai is the modern incarnation of a classic microphone. Introduced in 1967, the U 87 gained instant favor with engineers, producers, and their clients; by the mid '70s it was a staple in every world-class recording studio. And it still is. Walk into a session, and you'll see 87s everywhere. On piano, vocals, toms, overheads, guitar cabs, brass, strings, congas — you name it. The mic's popularity is easy to understand: it ushered in a new era of audio fidelity and reliability, and with three selectable polar patterns (cardioid, omnidirectional, and figure-8), plus a switchable highpass filter and 10dB pre-attenuation pad, the mic is incredibly versatile, and an ideal choice for a broad range of recording techniques. The Neumann U 87 Ai is the industry-standard large-diaphragm condenser mic. Read on to find out what it can do for you.
Related Videos: U 87 Ai Large-diaphragm Condenser Microphone – Nickel
A great choice for most any source
When you're striving for fidelity, clarity, and authoritative presence, the U 87 Ai — with its ruler-flat midrange and gentle presence boost — is your go-to mic. We all need vocals to shine in the mix, and the 87 was born for this. It's not right for every vocalist, but you will find it the vocal microphone of choice on innumerable iconic recordings. Piano? Grand or upright, when you need an acoustic piano to sit pretty in a thick track, a couple of 87s will get the job done.
Switchable polar patterns
Offering a choice of three switchable polar patterns (omnidirectional, cardioid, and figure-8), the U 87 Ai gives you impressive flexibility when it comes to exploring different recording techniques. With two 87s, you can implement stereo techniques such as spaced pair (A/B), X-Y (including Blumlein), ORTF array, and mid-side (M-S). For full orchestra, add a third 87 for the minimalist — and highly effective — Mercury Living Presence technique: three spaced omni 87s across the orchestral soundstage, centered above the conductor's podium.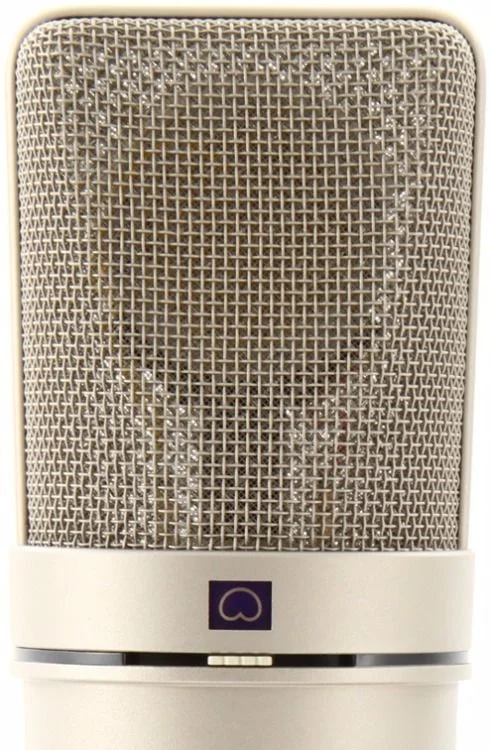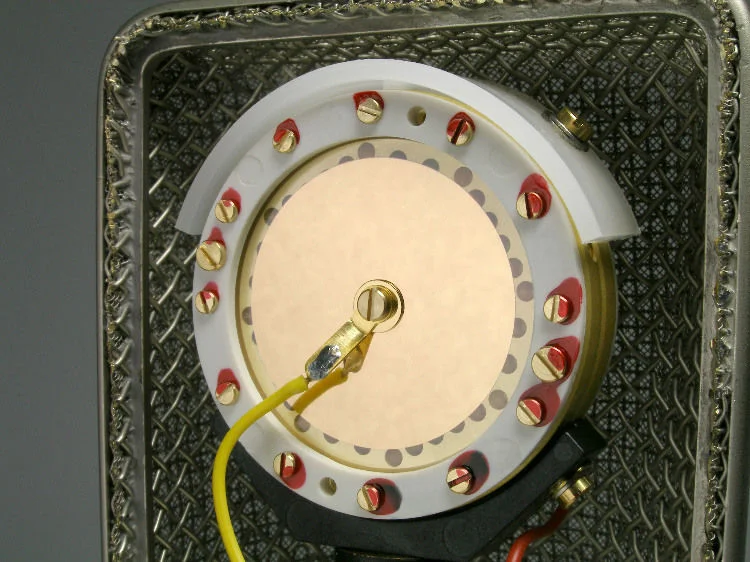 Updated with modern circuitry
Neumann produced the original U 87 from 1967 to 1986, when it was replaced by the current version, the U 87 Ai. The U 87 Ai features upgraded electronic components; however, the capsule design remains unchanged. The modern circuitry increases the mic's operational headroom by reducing the resistance through which the capsule bias voltage is supplied. This gives you 10dB higher sensitivity for identical sound pressure levels and improves the signal-to-noise ratio by 3dB.
Filter and attenuation
If you're using the U 87 Ai to capture a loud source, the microphone's switchable 10dB pre-attenuation pad comes in handy. With the pad activated, the mic accepts sound pressure levels up to 127dB — perfect for miking tom toms or a dimed guitar amp stack.
An additional switch engages the mic's low-frequency cutoff, which reduces undesirable mud and rumble at the input of the microphone amplifier. This setting also compensates for proximity effect, the bass boost that all pressure gradient transducers exhibit when placed very close to a source.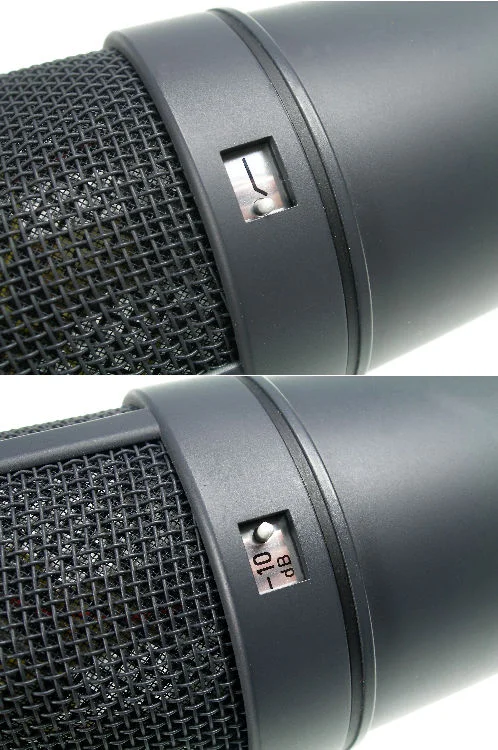 U 87 Ai shown in Matte Black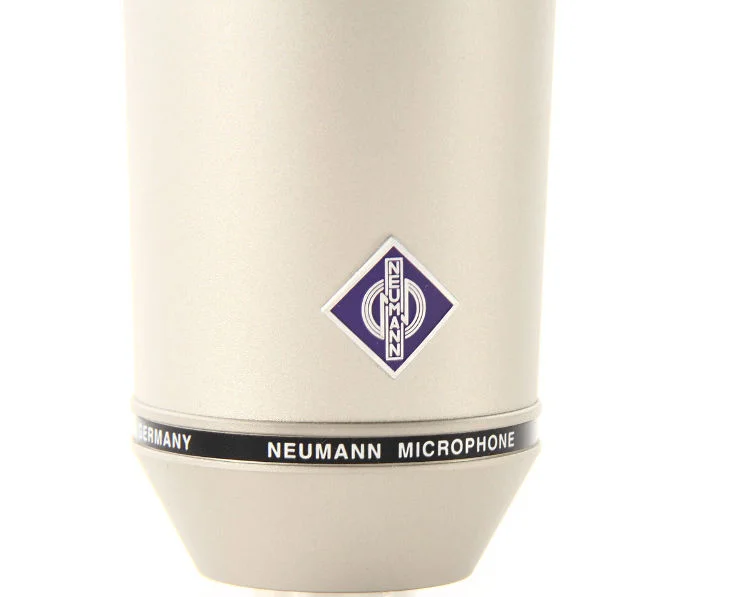 Neumann mics are not assembly-line products
In 1928, Georg Neumann founded the company that bears his name and introduced the first mass-produced condenser microphone, the CMV 3, a.k.a. the Neumann Bottle. Ever since, the Neumann badge has stood for unwavering quality. Neumann's instantly recognizable diamond is more than a corporate logo — it is a quality seal. Every microphone that bears it is testimony to this proud tradition. This level of excellence requires rigorous quality control to maintain Neumann's status as a leading manufacturer of studio microphones. Neumanns are not assembly-line products; they're handcrafted in Germany by highly skilled technicians.
Precision crafted for world-class performance
The distance between membrane and electrode of a mic capsule is 35 microns — less than the width of a human hair. The layer of gold applied to a U 87 Ai capsule diaphragm is just 0.03 microns thick, equivalent to 208 atoms of gold. Even minute levels of contamination can adversely affect sonic characteristics, which is why Neumann mics are assembled in a state-of-the-art clean room with monitored dust levels under 100 particles per cubic foot — suitable conditions for the production of semiconductor chips and heart catheters.
At Sweetwater, we know what it takes to become a world-class manufacturer. It's not enough to build one great mic; the real trick is to be able to supply the pro audio industry — year after year — with units that all sound identical. To this end, Neumann sets the tolerances of each microphone to the minimum possible variance as compared with an equivalent Neumann product. This is what some mic manufacturers do with matched pairs — but Neumann does it for all their microphones. So when you use two 87s to capture an accurate stereo image, you can do so with confidence.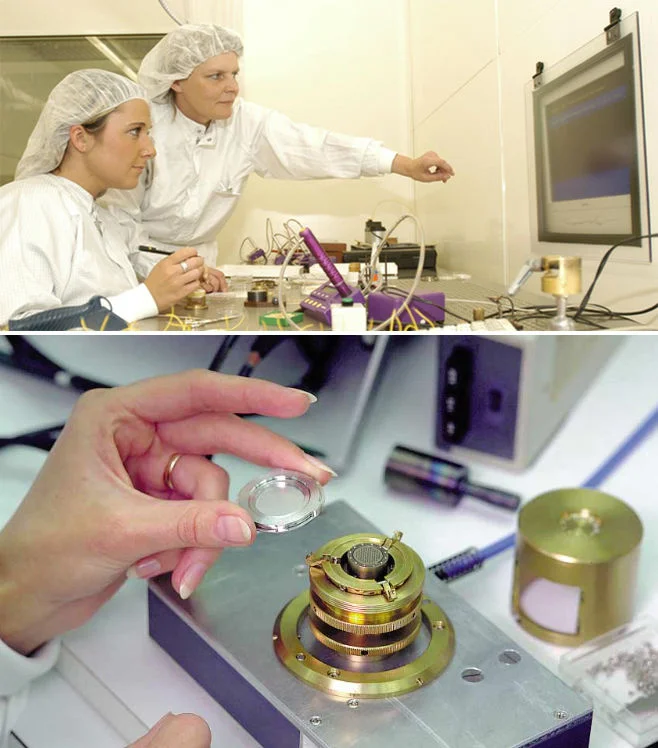 Neumann U 87 Ai Features:
Large-diaphragm FET condenser microphone
Pressure-gradient transducer with double-membrane capsule
The studio microphone classic
Three directional characteristics: omni, cardioid, figure-8
Switchable low-frequency roll-off
Switchable 10dB pre-attenuation
Ideal as main and support microphone in practically all recording situations
Requires +48-volt phantom power