Product Category
Headphones
Wouldn't it be nice to have audiophile-quality sound wherever you go in your home? Blending ultimate ease of use with cutting-edge sound quality and luxurious comfort, Beyerdynamic Amiron wireless headphones provide a perfect circumaural (over the ear) fit with balanced contact pressure. Convenient touch controls are right on the ear cup. And they use the latest Bluetooth technology for high-definition wireless transmission. Rediscover your favorite music with the Beyerdynamic MIY (Make it Yours) app and its award-winning sound personalization features. A certified test analyzes your hearing; Amiron wireless then precisely conforms to your personal hearing profile. The result is stunning sound quality, rich with details you've never heard before. This is the high-tech future of headphones. And it's yours today with Beyerdynamic Amiron.
Your personalized sonic profile
You probably never imagined Sweetwater would use the words "wireless" and "audiophile" in the same sentence. Amiron changes all that. Beyerdynamic's Tesla headphone technology and the latest Bluetooth transmission codecs work together to envelop your ears in high-definition sound that's perfectly tailored to your own hearing. How? Using sound personalization features developed by Mimi Hearing Technologies, the Beyerdynamic MIY app analyzes your hearing and creates a personal profile that Amiron wireless then applies to the music you hear, correcting for frequency deficiencies. No one — not even the most golden-eared of audiophiles — has absolutely perfect hearing. But you do, with Amiron headphones.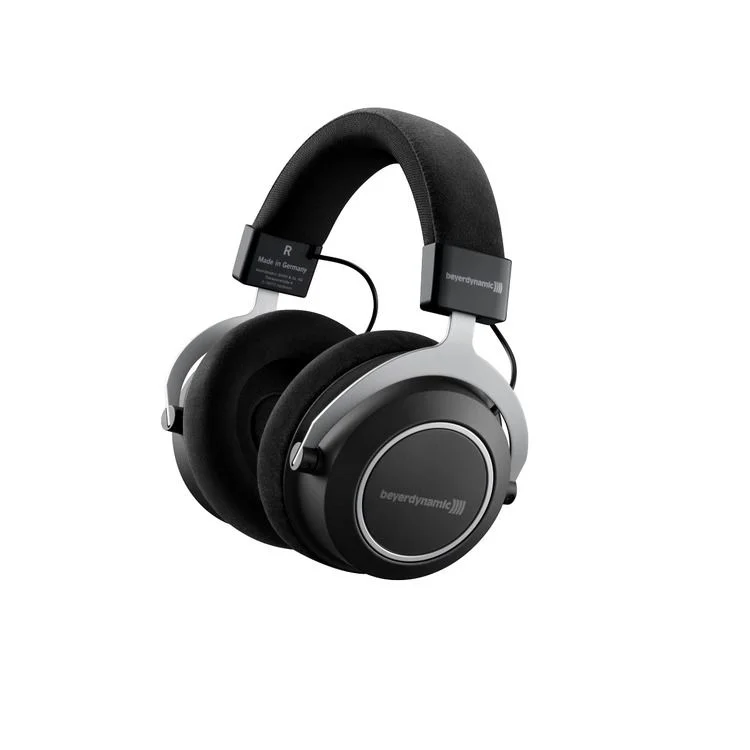 Enjoy music untethered
Say goodbye to cables. Whether you're at your desk, in the kitchen, or relaxing in your armchair; your music can now follow your every move — with stunning sound quality. Amiron wireless blazes new frontiers, blending ultimate ease of use via its intuitive touchpad and state-of-the-art Bluetooth transmission. Beyerdynamic equipped Amiron with the best wireless technology available, optimized for hi-resolution audio: Qualcomm aptX HD and Apple AAC, plus aptX LL for minimum-delay audio transmission with when you're watching TV and videos.
Legendary Beyerdynamic sound
With Beyerdynamic's Tesla technology, Amiron headphones deliver a staggering wealth of sonic detail. The cushy pads envelop your ears and you are immersed in an enthralling spacious soundstage with deep and precise bass; lifelike, liquid midrange; and silky, extended highs. Beyerdynamic studio and audiophile reference headphones are legendary for their sound quality. Now you can enjoy this sonic bliss in any room in the house, with liberating wireless freedom.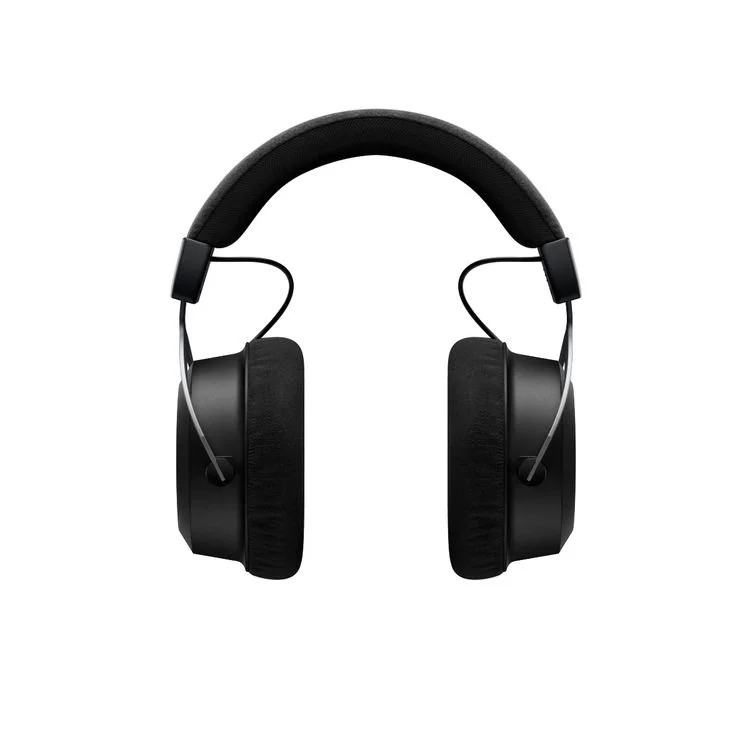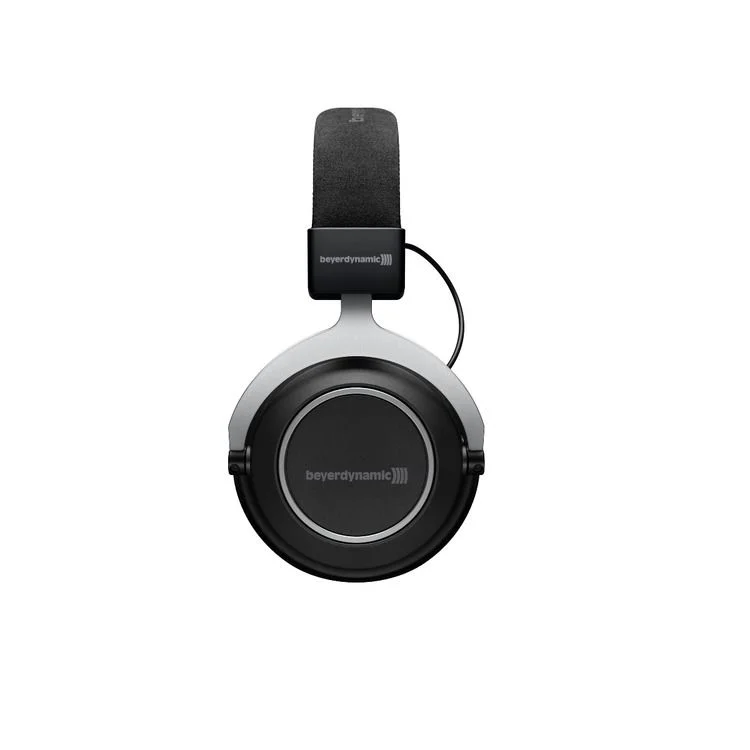 Feel only the music
With Amiron wireless, all you feel is the music — even when you're listening for hours on end. Beyerdynamic has decades of experience in designing reference-grade headphones for musicians, recording engineers, and audiophile music lovers. For Amiron, this extensive expertise has enabled an integrated design with balanced contact pressure for exceptional wearing comfort. With their soft Alcantara headband and cushy earcups that conform to your ears, Amiron headphones are so comfortable that, once the music begins, you'll completely forget you have them on. And the extreme comfort and sound quality will continue to delight you for many years. Made in Germany from premium materials, the flawless workmanship is manifest from the moment you open the box.
Beyerdynamic Amiron Wireless Headphones Features:
High-end closed-back Bluetooth headphones with optimum sound quality
Tesla technology and cutting-edge Bluetooth transmission (Qualcomm aptX HD and Apple AAC plus aptX LL)
Integrated sound personalization adapts acoustically to your hearing
Delivers perfect sound, independently of device
Beyerdynamic MIY app (iOS/Android) lets you create a sound profile, adjust the sensitivity of the touchpad, and track your listening habits
Perfect circumaural fit with balanced contact pressure for exceptional comfort
Convenient touch controls on right ear cup
Frequency response: 5Hz–40kHz
30-hour battery life; USB-C connection for recharging
Classic Beyerdynamic durability and flawless workmanship
Made in Germany from high-quality materials