Neumann U67 Collector's Edition Large-diaphragm Tube Condenser Microphone
$7,495
"Sound of tomorrow," the adverts proclaimed. It was 1960, and Neumann had a new microphone. The U 67 was developed to replace the venerable U 47 as the company's flagship large-diaphragm condenser. From Sinatra to the Beatles, the bold sound of the '47 was heard on countless hits. Fortuitously, it was based on a vacuum tube that had ceased production. So Neumann started design work on its successor, the microphone that would take the company — and the recording industry — into the future.
The Legend Returns
Based on the readily available EF86 pentode tube that was already being used in Neumann's small-diaphragm KM56, the U 67 incorporated a new K 67 capsule and transformer-balanced tube circuit along with modern innovations that delivered significant sonic and operational improvements on its predecessor. The U 67 was enthusiastically welcomed by the pro studio community and assumed its place as the large-diaphragm Neumann workhorse in daily use at virtually every major facility on the planet. It would not be a stretch to say that the U 67 defined the sound of the '60s. Now the legend is back — in a meticulous reissue, handcrafted in Germany to original specifications using archived documentation.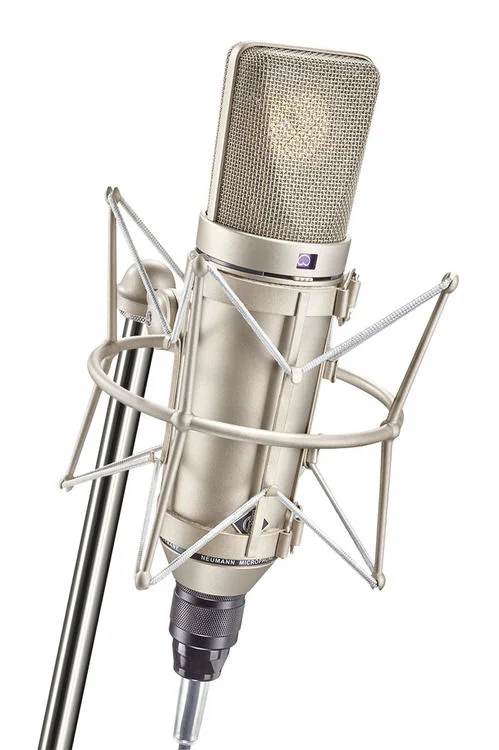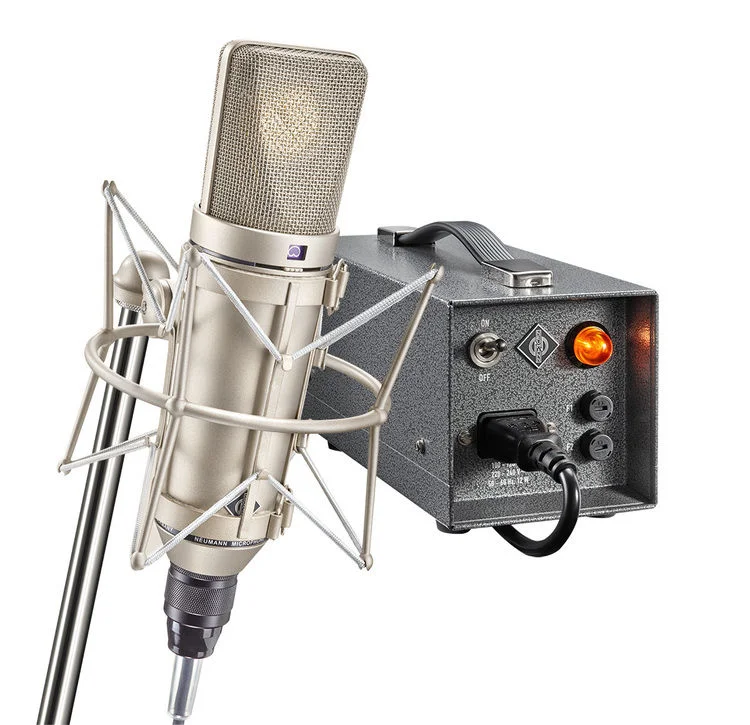 Now more than ever
The Neumann U 67 shed the chunky shape of its predecessor in favor of the svelte, tapered profile we associate with contemporary large-diaphragm condenser mics. Its K 67 capsule featured three polar patterns instead of the U 47's two; it also sported a switchable highpass filter and 10dB pre-attenuation pad, which made it ideal for capturing the dynamics of drums and taming electric guitar amps as they became progressively more boisterous throughout the '60s. Flash forward to today's digital recordings — which can sound cold, clinical, or harsh if proper attention is not paid to every component in the signal path — and it's no mystery why the U 67's warm, smooth sound continues to be in high demand.
You can use a '67 on anything — with stellar results
The U 67 is incredibly versatile. No source is off limits; its high SPL handling, ruler-flat frequency response, detailed midrange, and sweet, velvety character with a hint of delicate airiness make it a first-call mic for drums, piano, acoustic and electric guitars, strings, woodwinds, brass, percussion, and vocals. In fact, you could record a full symphony orchestra with nothing but three judiciously placed U 67s set to omni. The '67 never becomes strident, having the ability to domesticate shrill, close-miked sources with its creamy sonic richness. And thanks to its highpass filter, proximity effect becomes a non-issue: singers with a penchant for "hugging the mic" can get intimate with the '67 without undue bass buildup.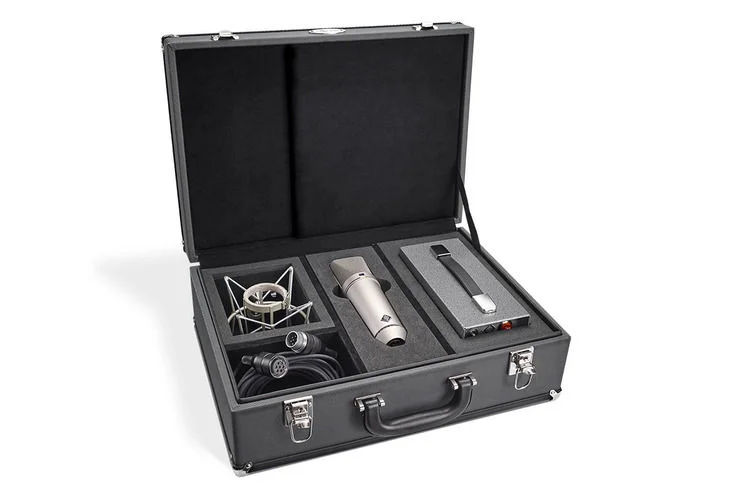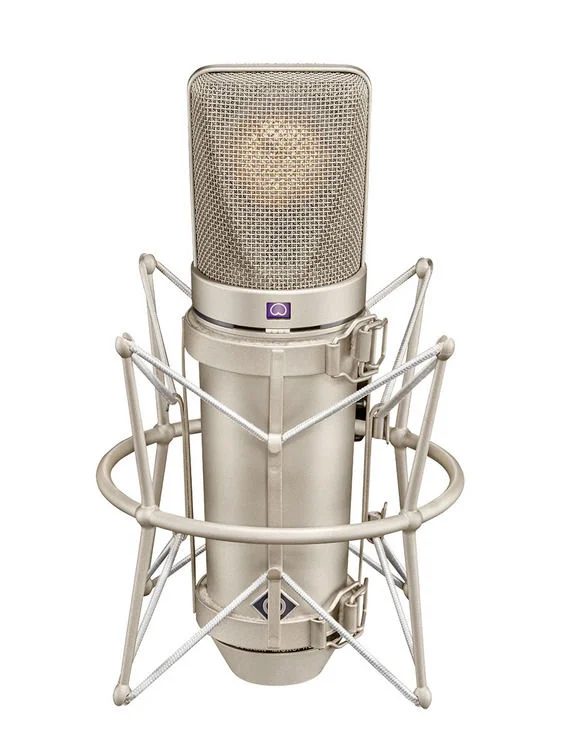 Fidelity, clarity, and authoritative presence
When you're striving for fidelity, clarity, and authoritative presence, the U 67 is your go-to mic with a beautifully balanced sound that makes it a solid choice for virtually any source. We all need vocals to shine in the mix, and the U 67 was born for this. It's not right for every singer, but you will find it the vocal microphone of choice on innumerable iconic recordings. When you need an acoustic piano to sit pretty in a track — particularly in a sparse arrangement or a solo setting where the integrity of the piano sound is critical — a couple of '67s will get the job done. If you're after huge-sounding tom toms, the U 67 will oblige — just make sure the drummer doesn't hit them! The Neumann U 67's un-hyped, silky high end also makes it ideal for drum overheads, while its flat response makes it a natural for room mic duties.
Explore the sonic possibilities
The U 67's three polar patterns — cardioid, omnidirectional, and figure-8 — give you immense flexibility when it comes to exploring the sonic possibilities offered by different recording techniques. With two '67s, you can implement stereo techniques such as Spaced Pair (A/B), X-Y (including Blumlein), ORTF array, and Mid-Side (MS). For full orchestra, add a third '67 for the minimalist — and highly effective — Mercury Living Presence technique: three spaced omnis across the orchestral soundstage, centered above the conductor's podium. Set all three channels for unity gain, trim for the loudest musical peaks, and leave those faders alone. Let the conductor balance the orchestra (as nature intended).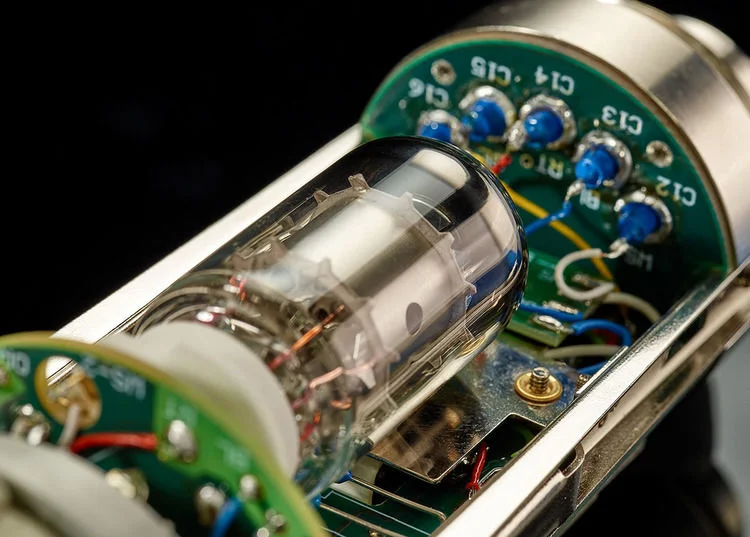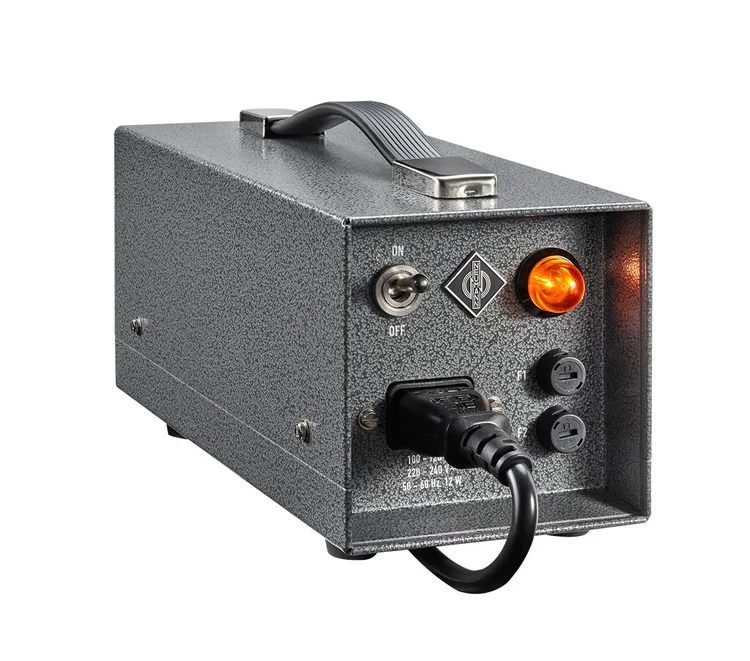 Often imitated, never duplicated
If you're in the market for a high-end condenser mic, there are quite a few options available today — but there's only one Neumann U 67. As they say: it's the original — often imitated, never duplicated. Vintage '67s in working condition command a pretty penny — if you can find one. Today's Neumann U 67 Collector's Edition is your opportunity to own the genuine article at a lower cost, built to original specifications. You get legendary U 67 sound, reliable modern components, plus a warranty. It's a no-brainer.
You've arrived
As you ponder your future in recording, we'd like to leave you with a Sweetwater tip that, interestingly, has nothing to do with sound. If you have clients coming into your studio, appearances matter — and having no-name microphones set up in your tracking room is probably not the best way to impress them. When your clients see the Neumann badge, they'll know they're in a professional studio with serious equipment. The Neumann U 67 commands instant respect. It's a classic that tells the world, you've arrived.
Neumann U 67 Collector's Edition Large-diaphragm Tube Condenser Microphone Features:
Meticulous reissue of the legendary Neumann U 67, reproduced to original specifications
Beautifully balanced sound with ruler-flat frequency response
A superb vocal microphone for both male and female singers
Exceptional versatility; suitable for virtually any source
Classic transformer-balanced tube circuit
3 polar patterns: cardioid, omnidirectional, and figure-8
Switchable highpass filter and 10dB pre-attenuation pad
New NU 67 V power supply automatically adapts to local mains voltage
Includes Neumann spider-type shockmount and vintage-style case
Handcrafted in Germany
Product Category
Microphones