Neumann EA 4 Elastic Suspension - Black
$169
A Shockmount Worthy of Your Neumann
If your TLM102, TLM103, or TLM107 needs the rumble-rejecting isolation of a shockmount, only the Neumann EA 4 will do. The EA 4's network of elastic bands suspends your microphone in space to keep low-end boom from instruments, amps, and footsteps from traveling up your stand and sullying your recordings. Just as with every Neumann mic, the machined-metal Neumann EA 4 is expertly assembled in Berlin and designed to meet the needs of world-class professional engineers. The Neumann EA 4 features a pivoting stand adapter with thumb screw for making quick adjustments without tools.
Why use a microphone shockmount?
Place a microphone in front of a singer or acoustic guitarist who taps their foot, and you'll understand why top recording studios rely on microphone shockmounts like the Neumann EA 4. By isolating your microphone from the stand, you reduce a massive amount of low-end vibrational energy from traveling up your stand into your mic signal.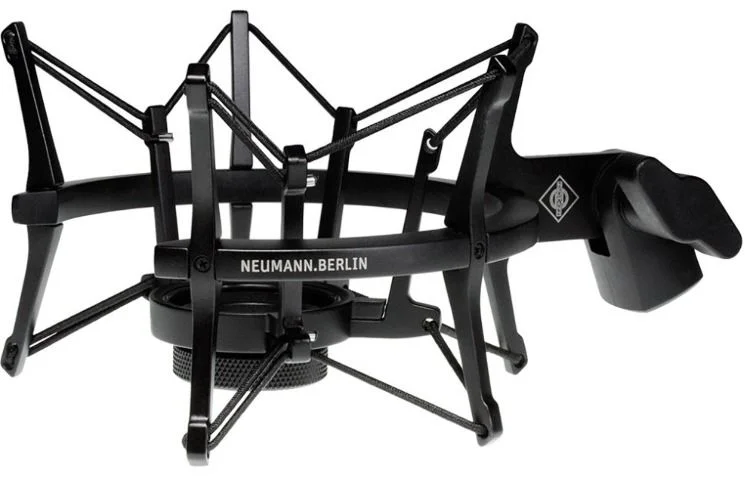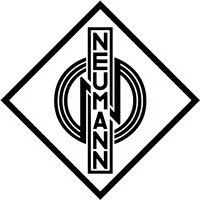 Neumann EA 4 Microphone Shockmount Features:
Rumble-rejecting isolation for your Neumann TLM102, TLM103, and TLM107
Protects your signal against low-end vibrational transfer
Great for singers and acoustic instrumentalists
Elastic bands suspend your microphone in air
Knurled metal base tightener screws easily onto your mic
Proudly printed with the Neumann name and logo
Machined in Berlin, Germany
Fits standard 5/8" and 1/2"–3/8" stand threads
Warranty Info
Sweetwater's FREE 2-Year Total Confidence Coverage Warranty
Extra peace of mind at no extra cost.
Save money with FREE parts and labor
Get back to making music with the industry's fastest turnaround time
Fix it the first time with our award-winning, factory-certified Service Department
Tech Specs
Type:Suspension Shockmount
Format:Large-diaphragm
Compatibility:Neumann TLM102, TLM103, TLM107
Mounting Options:3/8" Adapter, 5/8" Adapter
Manufacturer Part Number:008642
Product Category
Accessories,Microphones,Shockmounts