Product Category
Microphones
Features
Mic | Large Diaphragm Condenser
Their acclaimed vintage-inspired compressors, preamps, and mics have famously upset the pro audio price/performance ratio; so when Warm Audio turned its attention to the granddaddy of large-diaphragm tube condenser microphones, you know it had to be good. And it is. With its discrete, transformer-balanced vacuum tube circuitry and custom reproduction capsule, the WA-47 nails the huge, bold sound of the beloved and revered '47 — a sound heard on countless iconic recordings.
Flash back to any top recording studio in the 1960s. You'll see the venerable '47 everywhere. It was Sinatra's vocal mic of choice and one of George Martin's go-to microphones on Beatles sessions, and it now occupies a lofty perch in the pantheon of the greatest microphones ever made. It's this classic circuit design — dating back more than half a century — that Warm Audio closely followed for the WA-47. But this is no mere clone, and innovations abound. Nine available polar patterns and robust 140dB SPL handling translate to incredible versatility; there's literally no source the WA-47 can't finesse with its inimitable seductive sonics. Engineers at Sweetwater who have worked with the iconic original are beyond impressed. And you will be, too.
Nine polar patterns = amazing flexibility
The WA-47's nine polar patterns — cardioid, omni, and figure-8; plus six in-between patterns — give you amazing flexibility when it comes to exploring different recording techniques. Cardioid, with its moderate side and near-total rear rejection, is useful for just about any studio task. Omni is great for capturing room ambience along with your source. Use a figure-8 technique to overdub a sax with natural slap or record two singers on one mic (just be sure of the balance).
With two WA-47s, you can implement stereo techniques such as spaced pair (A/B), X-Y (including Blumlein), ORTF array, and mid-side (M-S). And don't forget those six in-between pickup patterns, which open up yet another world of possibilities!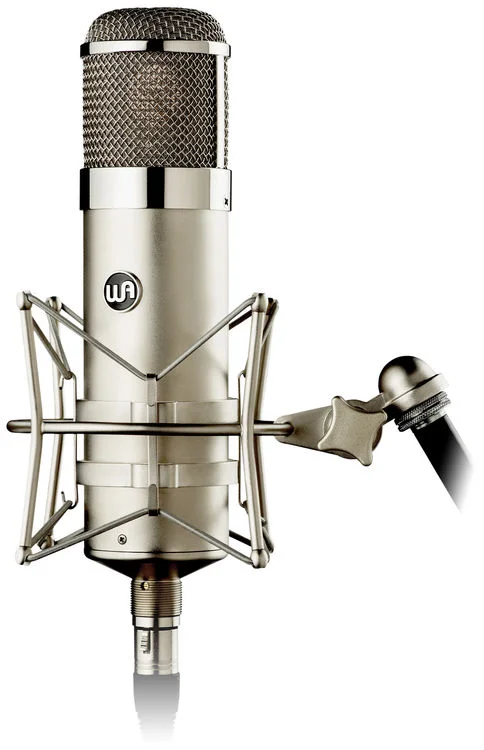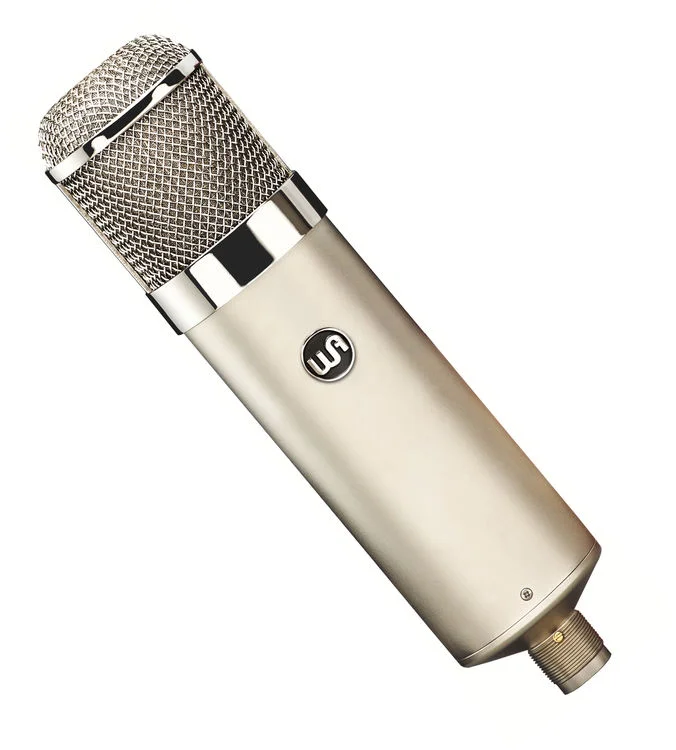 A '47 for the rest of us
What can you achieve with the WA-47? Every studio needs at least one pair of high-quality large-diaphragm condenser mics, and the Warm Audio WA-47 is designed after a legendary one. You can use the WA-47 on anything — with world-class results. It's simply stunning on vocals, acoustic guitars, double bass, electric guitar and bass cabs, piano, drums and percussion, strings, brass, woodwinds, and any other source you'd care to throw at it. In fact, you could mic an entire symphony orchestra with nothing but three judiciously placed WA-47s set to omni.
Considering its amazing price, it would be wise to at least double your value and get two for recording tracks in stereo. You haven't lived until you've heard a grand piano spring to life when miked with a pair of '47s. For drum room mics, use two WA-47s and nuke the stereo signal with a fast compressor. Positively explosive!
Quality components make the Warm difference
How does Warm Audio do it? They order parts and build in quantity, which keeps costs down and delivers amazing value, but they do not cut corners on parts. The WA-47 is built with premium all-discrete components, such as a JJ Slovak 5751 vacuum tube, Wima and Solen French capacitors, a TAB-Funkenwerk USA output transformer, and a custom reproduction of the capsule used in the vintage '47, designed with the same hole configuration and frequency response.
A large part of any microphone's sound is contributed by its capsule. The complexity of the k47 capsule used in the WA-47 requires a painstaking manufacturing process; such high quality is typically not found in affordable condenser mics. For Warm Audio, premium parts and meticulous design deliver a superior-sounding microphone — one that doesn't cost a fortune. Stellar performance, top-shelf parts, and amazing value: that's the Warm Audio formula — and the WA-47 nails it.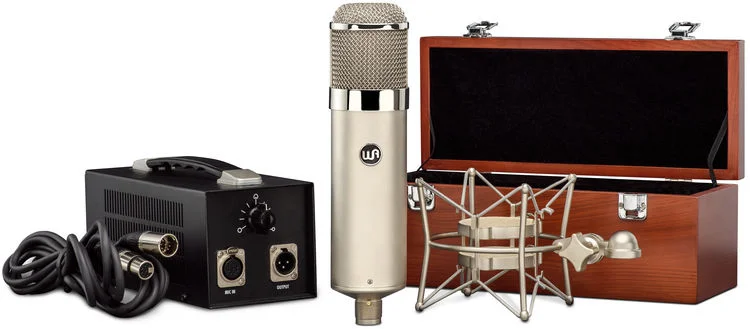 Warm Audio WA-47 Large-diaphragm Tube Condenser Microphone Features:
Custom reproduction '47-style k47 capsule
TAB-Funkenwerk (AMI) USA output transformer
JJ Slovak 5751 vacuum tube
Wima and Solen French polystyrene capacitors
Polar patterns: 9 patterns — Cardioid, Omni, figure-of-eight + 6 mixed patterns
Self-noise: 11dBA
Dynamic range: 130dBA
Maximum SPL: 140dB (<0.5% THD)
Frequency range: 20Hz–20kHz
Output impedance: 200 ohms
Rated load impedance: ≥2k ohms
S/N ratio: 82dBA
Equivalent noise: 10dBA (IEC651)
External IEC grounded PSU
Gotham 5-meter GAC-7, 7-pin tube microphone cable
Includes wood presentation box, shockmount, and IEC power cable