Product Category
Headphones
V-Moda's latest edition to its renowned M series, the M-200 studio headphones deliver stunning clarity across a full frequency range for detailed monitoring during mixing and mastering applications. In a quest for unparalleled accuracy, V-Moda reached out to industry icon Roland to fine-tune the M-220s; and their joint effort was rewarded with the Japanese Audio Society's stringently defined Hi-Res Audio certification. On top of their stellar audio performance, the M-200s were designed for maximum comfort and durability, with a lightweight metal build, flexible headband, and memory foam ear cushions — features engineers at Sweetwater appreciate during lengthy listening sessions.
Precise sound helps with nuanced mix decisions
Over the last decade, V-Moda's M series headphones have won the hearts of audiophiles across the world with their unparalleled sonic quality. Now, V-Moda has taken the M series sound into the high-precision studio environment with the M-200 reference headphones. Featuring 50mm neodymium magnets, CCAW voice coils, and fine-tuning by engineers at Roland, the M-200s let you hear the nuances of your mix in ways very few headphones can. Perfect for listening to reverb tails, placing stereo ear candy and effects, and identifying high-frequency distortion, the M-200s ensure you're producing the cleanest possible product, whether it's for a client or your own project.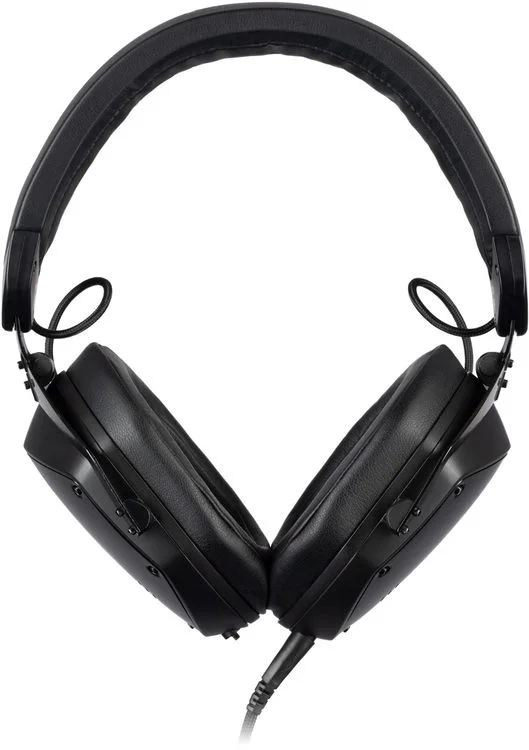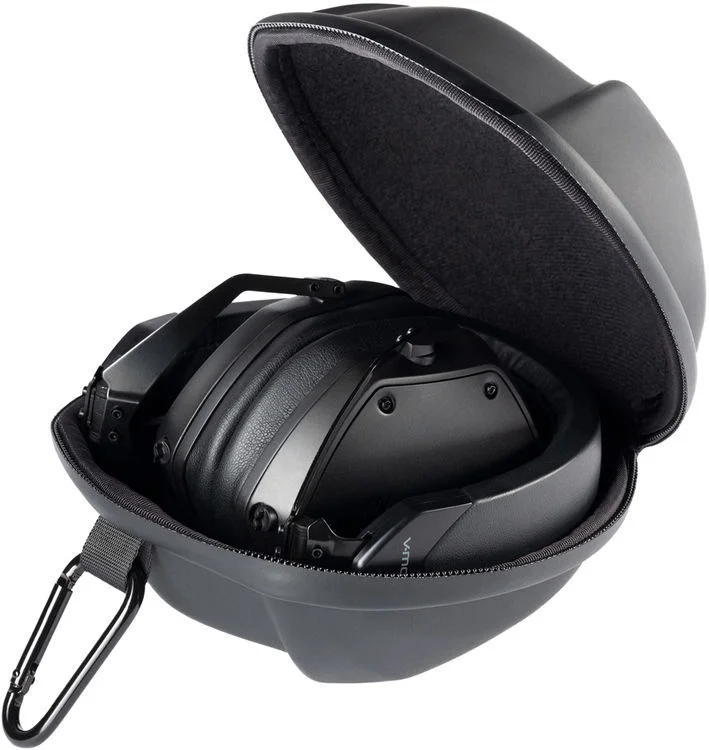 Comfortable and durable for years of consistent use in the studio
The M-200s' wide, adjustable headband is constructed on a strong, flexible core to withstand the inevitable twisting that occurs in a working studio setting. Additionally, their comfy, detachable, memory foam cushions are covered in sweat-resistant PU leather. Because, after long stretches with a set of phones strapped your head, your ears are going to get sweaty; and no one wants to wear damp, stinky headphones! The M-200s also sport a detachable cable and left-right input jacks, an indispensable feature during tracking sessions. Finally: Taking your show on the road? The M-200s have a CliqFold hinge and a redesigned carrying case for excellent portability.
V-Moda M-200 Studio Headphones Features:
Studio-grade, closed-back reference headphones with famed V-Moda M series sound
Neodymium magnets, CCAW voice coils, and fine-tuning by engineers at Roland, deliver unparalleled clarity from 10Hz to 20kHz
Hi-Res Certified by the Japanese Audio Society
Wide, adjustable headband constructed on a flexible core
Sweat-resistant PU leather-covered memory foam cushions stay clean and comfortable
Detachable, balanced cable and left-right input jacks improve mobility during tracking and mixing sessions
Headphones collapse down on a CliqFold hinge and include a redesign carrying case for excellent portability
Optional covered shield kits available through special order