Product Category
Studio Bundles
Manufacturer
Rode, Universal Audio
Save $41.93 with this bundle. Here's what you get!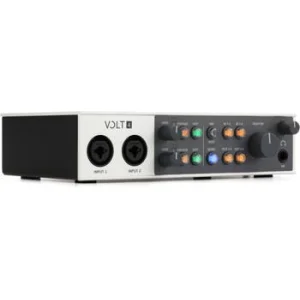 Universal Audio Volt 4 USB-C Audio Interface
Sells separately for $259.00The Universal Audio Volt 4 leverages UA's renowned analog expertise to deliver a USB-C audio interface worthy of a decades-long legacy. The Volt 4 boasts top-flight analog circuitry, along with class-leading 24-bit/192kHz AD/DA conversion, enabling you to create professional-sounding music productions, livestreams, and podcasts. This audio interface boasts two microphone preamplifiers with switchable 610-style analog sound, two additional line inputs, and convenient input metering. Beyond that, six analog outputs and a headphones output make monitoring a snap, plus you get direct monitoring for zero-latency operation. You also get MIDI I/O for your synths and controllers. The Volt 4 vaunts a rugged, retro-inspired industrial design and comes with a cutting-edge native software bundle.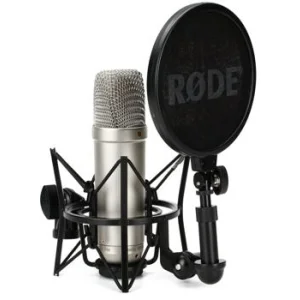 Rode NT1-A Large-diaphragm Condenser Microphone
Sells separately for $199.00The Rode NT1-A cardioid condenser microphone is one of the world's quietest microphones, and it comes complete with a ton of essential accessories! Its ultra-low self-noise means you'll effortlessly capture clean, clear audio. The NT1-A can handle 137dB SPL so you can be confident that even in front of loud guitar cabinets, your recording won't distort due to overload. This great mic comes with a shockmount, a pop screen, a dust cover, an XLR cable, and more. By providing ultra-quiet operation and being versatile enough to handle a wide variety of signals, the NT1-A is an affordable studio solution that's waiting for you right here at Sweetwater!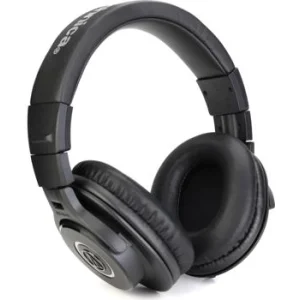 Audio-Technica ATH-M40x Closed-back Studio Monitoring Headphones
Sells separately for $119.00Audio-Technica's ATH-M40x headphones are perfect for DJs, producers, and audio engineers alike. These 'phones feature 40mm neodymium magnet drivers that deliver a flat, accurate frequency response needed to make sound decisions in your tracks. The closed-back design of the ATH-M40x gives you superior isolation with minimal bleed, while the circumaural earpads give you cushy comfort during long sessions. Factor in their space-saving collapsible design, swivel earcups, and detachable cable (the ATH-M40x comes with both straight and coiled cables), and you've got a winner. Introduce these cans to your setup for an optimal mixing and monitoring experience no matter where you are.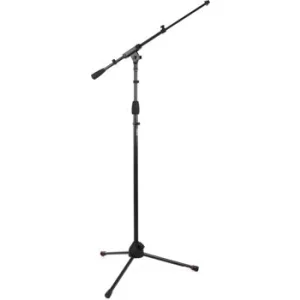 Gator Frameworks GFW-MIC-2020 Tripod Mic Stand with Telescoping Boom
Sells separately for $69.99The Gator Frameworks Tripod Mic Stand with Boom offers a great stand at a great price. Perfect for vocal mics, miking drums, or just about anything else, this stable tripod stand with telescoping boom adjusts to fit your needs in any situation. A standard twist clutch locks your stand height into place. Keep an entire collection of Gator Frameworks Tripod Mic Stand with Booms around, and you'll never have to scramble for a stand again.
Pro Co EXM-15 Excellines Microphone Cable – 15 foot
Sells separately for $23.94For an XLR microphone cable that won't let you down, look no further than a high-quality cable from Pro Co! For years, Pro Co microphone cables have been the choice of professional studios and live sound engineers worldwide. Whether you're connecting a mic to your favorite preamp, or patching together a rack full of gear, Pro Co has the sound quality you need with performance you can count on. Call Sweetwater today to find the right Pro Co XLR cable for your application!