Product Category
Microphones
Manufacturer
United Studio Technologies
Features
Mic | Large Diaphragm Condenser
You've heard it on countless hit records. We're talking about the legendary FET47. Its ability to capture the full power and sheer weight of kick drums, upright bass, and rock vocals remains unchallenged to this day. An original FET47 — if you could find one in working condition — would cost you a small fortune. Sweetwater is excited to present the United Studio Technologies UT FET47, a meticulous re-creation of the classic FET47, quality crafted in the USA with fanatical attention to detail. Now with the UT FET47 in your mic locker, you can have the authoritative voice of this coveted mic at a price that will leave room for a nice preamp!
Heiserman Designed Capsule
For the UT FET47, United Studio Technologies worked with renowned capsule designer Eric Heiserman to develop a fresh take on the classic German K47 capsule design. Eric collaborated with the United team and their capsule manufacturer to develop a new capsule from the ground up. The result is a capsule that sounds open, articulate, and three dimensional — arguably more so than the original. The design process involved the analysis of everything from the sourced Mylar to the screw threads; but after many iterations — and subjective listening tests, the finalized HZ Series capsule design delivered everything the capsule team had hoped for. And then some.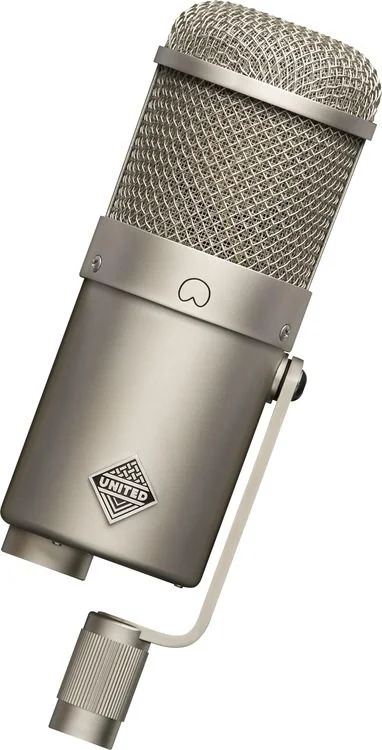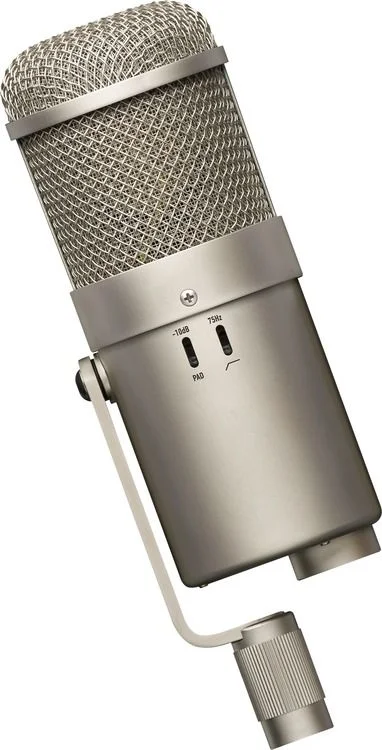 Stringent Quality Control
While many of the HZ Series design elements remain trade secrets, one superior attribute the team can share is the use of dual matched backplates. The HZ Series matching process enables far more consistent and accurate quality from side-to-side and capsule-to-capsule. The HZ Series capsule is manufactured in small batches, with stringent quality control, instrument testing, and subjective listening tests.
Custom Cinemag Transformer
United Studio Technologies auditioned many re-creations of the original FET47 German transformer, but quickly settled on an exceptional design from Cinemag Transformers of California. Their take on this classic, critical component is truly a work of art: a large, beefy transformer made from a striped core of interleaved sets of high nickel and steel laminations and wound to original specs. Cinemag's "humbucking" design delivers clean, quiet operation in any and all conditions. While United could have used smaller or less pricey transformer; compromise was never an option. The Cinemag transformer truly makes a huge difference in delivering the authoritative sound of a legend.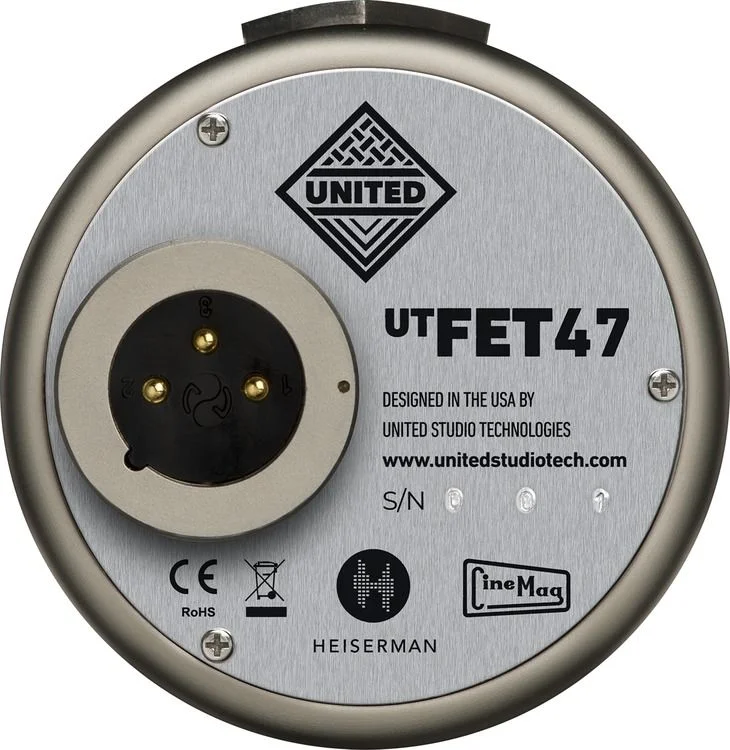 United Studio Technologies UT FET47 Large-diaphragm Condenser Microphone Features:
Faithful reproduction of the legendary vintage German studio microphone
Heiserman designed HZ Series K47 capsule
Custom wound, large, striped-core, American made, Cinemag transformer
Vintage polystyrene capacitors, and NOS (new old stock) FETs
No electrolytic capacitors, over-spec'd components – it will last a lifetime
Absolute workhorse; a desert-island microphone for professional studios and voiceover work
Clean, clear, articulate, open sound; low noise and high headroom and dynamic range
Capsule: H Series 34mm all-brass dual backplate K47
Diaphragm: Dual-diaphragm, 6 micron, 24K gold-sputtered Mylar (PET film)
Power Supply Ground: +48v Phantom Power (via XLR)
Frequency response: 20Hz–20kHz
Polar Pattern: Cardioid
SPL: 136dB (145dB with pad) @ .5% THD
Output Impedance: 160 ohms
Amplifer Type: Field Effect Transistor
Self noise Output: <10dB (no pad, no HPF)
Body: Nickel electroplated, solid milled brass
Highpass filter: 75Hz
Pad: 10dB
Connector: 24k gold-plated XLR
Mount: Self-contained stand swivel mount adapter
Quality crafted in the USA