Product Category
Microphones
Features
Mic | Large Diaphragm Condenser, Vacuum Tube Circuit
At Sweetwater, Telefunken microphones are held in high esteem, and we're not just talking about the vintage ones. Developed, handcrafted, and tested to fastidious quality standards in Telefunken's Connecticut facility, the Alchemy Series is the company's next-generation large-diaphragm tube condenser microphones. Inspired by classic mics — but far from slavish re-creations — these mics are designed and voiced from the ground up with unique sonic profiles. The TF47 is based on the bold, mid-forward "German sound." Drawing its inspiration from the historic U47 and M49, the TF47 captures full, deep low end and smooth, detailed highs and is an excellent choice for adding presence and depth to any source. Telefunken set a lofty design target for themselves: one of the most revered and sought-after microphones ever made, heard on countless iconic recordings.
Sumptuous results on vocals, guitar amps, and drums
Legendary artists like the Beatles, Miles Davis, Michael Jackson, and John Coltrane all owe their sound, in part, to the original 47. Frank Sinatra wouldn't go near any other vocal mic. Mercury recorded full symphony orchestras with only three of them set to omnidirectional. The Telefunken TF47 is handcrafted to the tightest tolerances using top-drawer materials, and its sound has been honed through meticulous real-world testing. The result is a mic with a warm, sweet sonic character and the ability to render virtually any source with authoritative self-assuredness. These characteristics make it especially adept at capturing vocals, guitar amps, and tom toms.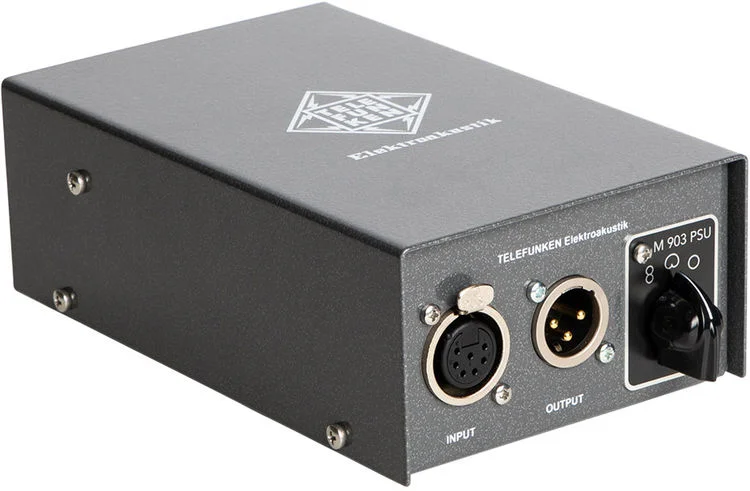 Custom capsule, vacuum tube, and transformer
The TF47 employs a new-old-stock Telefunken 5840W tube. The TF47's custom-designed vintage-spec BV8 output transformer, built for Telefunken by a reputable transformer factory using high-quality core material, is a replica of the BV8 transformer used in the vintage 47. Likewise, the center-terminated capsule is a modern K47-style custom design, dual-sided to provide the TF47 with both cardioid and omnidirectional polar patterns — just like an original 47 — plus a bonus figure-8 pattern, all switchable remotely from the microphone's included external power supply.
Explore the sonic possibilities
The TF47's three polar patterns — cardioid, omni, and figure-8 — give you immense flexibility when it comes to exploring the sonic possibilities offered by different recording techniques. With two of these superb microphones, you can implement stereo techniques such as Spaced Pair (A/B), X-Y (including Blumlein), ORTF array, and mid-side (M-S). You could even mic an entire symphony orchestra with nothing but three judiciously placed TF47s set to omni.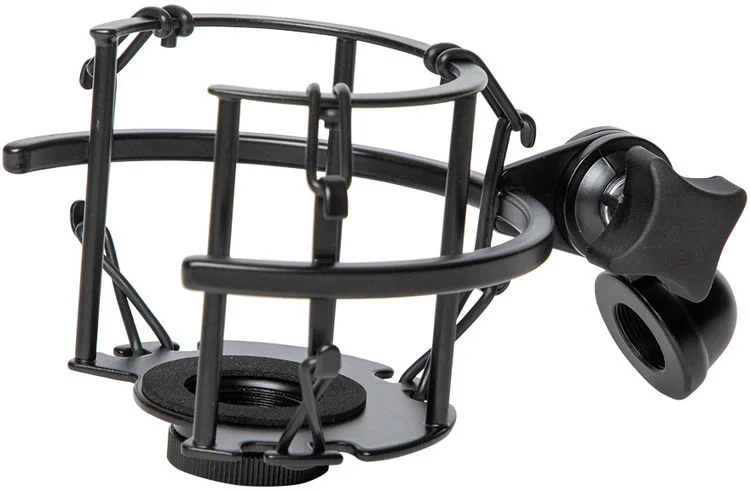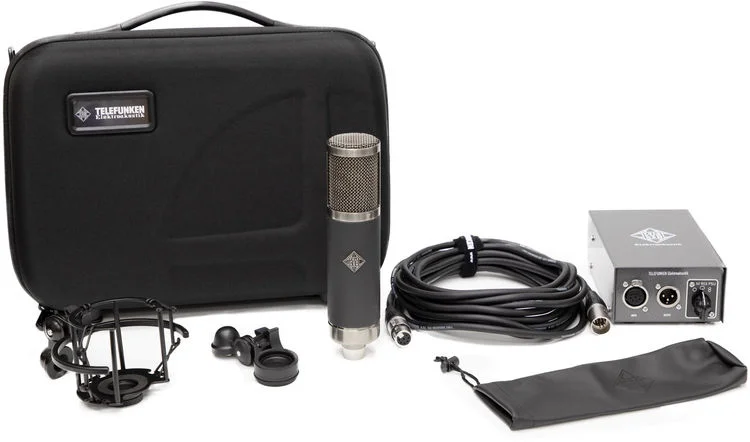 The next-generation 47
Every serious studio should have at least one pair of high-quality large-diaphragm tube condenser mics — and the Telefunken TF47 is inspired by a legendary one. You can use the TF47 on just about anything — with world-class results. It's simply stunning on vocals, acoustic guitars, double bass, electric guitar and bass cabs, drums and percussion, strings, brass, and woodwinds. And you haven't lived until you've heard a grand piano spring to life when miked with a pair of TF47s. Considering its unique sonic virtues, impressive performance, and outstanding value, it would be wise to have two of them in your mic locker for recording tracks in stereo!
Telefunken TF47 Large-diaphragm Tube Condenser Mic Features:
Bold, midrange-forward sound, reminiscent of the U47
K47-style center-terminated capsule and custom vintage-spec BV8 transformer, similar to the U47
Smooth, detailed high end; full, round bass
Cardioid, omnidirectional, and figure-8 polar patterns
New old stock 5840W vacuum tube
Hand-assembled in the USA
Included M903 Power Supply, M803 Tube Microphone Cable, ZC03 Shell Case, M703 Shockmount, M782 Stand Mount, and MS01 Microphone Sleeve