Product Category
Microphones
Features
Mic | Large Diaphragm Condenser, Vacuum Tube Circuit
An evolutionary update of the CU-29 Copperhead Deluxe, an original Telefunken Elektroakustik design that amassed legions of fans for its natural, unhyped sound and amazing value, the Telefunken TF39 Copperhead Deluxe continues the tradition of outstanding sonic performance and value. The TF39 Copperhead Deluxe large-diaphragm tube condenser mic delivers warm, clear bass, detailed midrange, and the silky high-end airiness of mics costing many times more, along with the versatility of cardioid, omnidirectional, and figure-8 polar patterns, selectable remotely from the included external power supply. Its affordability notwithstanding, this American-made gem doesn't skimp on component quality. Its 5654W NOS tube, Lundahl output transformer, and other top-drawer parts give this mic an open-sounding and sonically pleasing response. The Telefunken TF39 Copperhead Deluxe is an affordable workhorse go-to mic that honestly captures vocals, acoustic and electric guitars, drums, and nearly any source you aim it at.
Meticulously selected parts
Spurred on by the discovery of a sizable cache of new-old-stock Telefunken tubes that were deemed suitable for microphone applications, Telefunken set sail on a 15-month quest to design a great-sounding cardioid-only large-diaphragm tube condenser mic and bring it to market at an affordable price. In the process, they experimented with components, selecting only the best-sounding, most stable ones for inclusion in this amazing mic. High-impedance runs were kept as short as possible to minimize noise. They auditioned an array of output transformers to find the one that delivered the most open-sounding and sonically pleasing response. The NOS tube and the Lundahl LL1935 output transformer ultimately made the cut, along with selected US-designed electronics and overseas-sourced parts. The result was the TF39's predecessor, the CU-29, a fabulous mic that went on to garner rave reviews among engineers at Sweetwater. The TF39 Copperhead Deluxe is all that and more.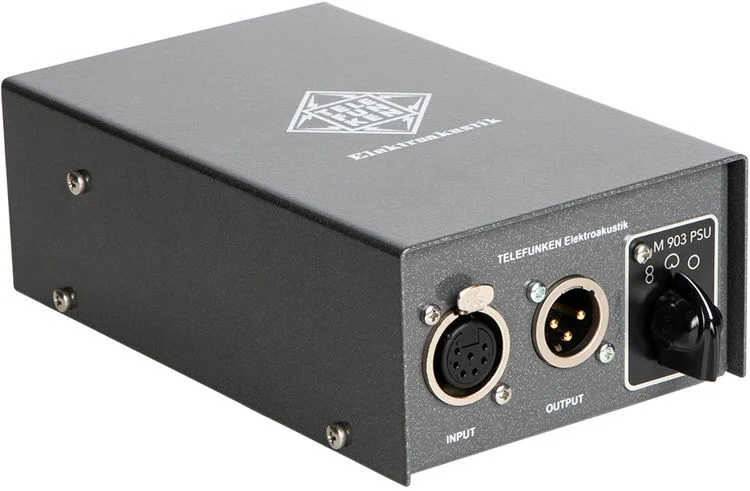 Explore the sonic possibilities
The TF39's three polar patterns — cardioid, omnidirectional, and figure-8 — give you immense flexibility when it comes to exploring the sonic possibilities offered by different recording techniques. With two of these superb microphones, you can implement stereo techniques such as Spaced Pair (A/B), X-Y (including Blumlein), ORTF array, and mid-side (M-S). You could even mic an entire symphony orchestra with nothing but three judiciously placed TF39 Deluxes set to omni.
A valued addition to your mic locker
The Telefunken TF39 Copperhead Deluxe isn't a re-creation of a classic mic — or even a variation on a theme. The CU-29 it's based on is a completely original design, the first of its kind. The TF39 has been tweaked and nuanced with over five years of "how-can-we-make-it-better" research and development. Every component in the circuit was analyzed and subjected to exhaustive instrument and listening tests. As a result, the TF39 uses a different NOS tube, for example, but the same Lundahl transformer, which couldn't be improved upon. With its extended low end, pleasing midrange, and an unhyped high end, the TF39's unique character and rich sonic texture will be a valued addition to your mic locker.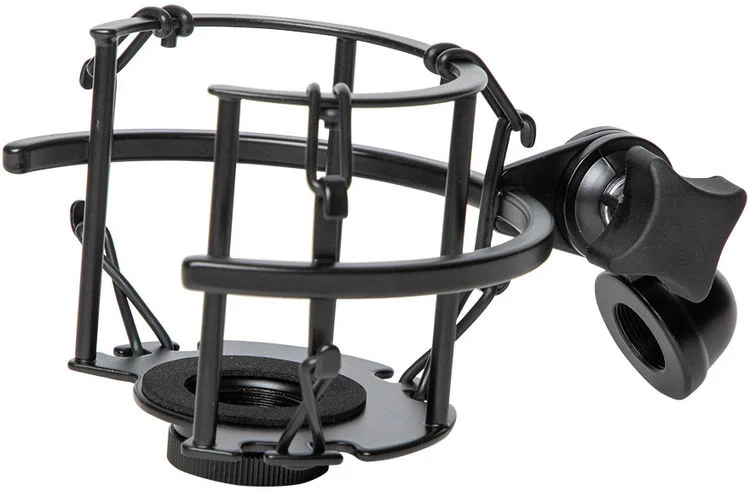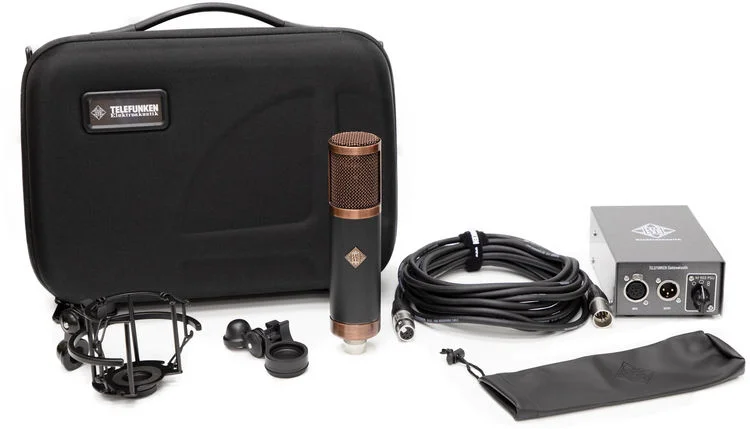 Telefunken TF39 Copperhead Deluxe Features:
Large-diaphragm tube condenser microphone
Cardioid, omni, and figure-8 polar patterns
Extended low-frequency response
Pleasing, natural midrange
Silky unhyped highs
All-brass K67-style center-terminated dual-membrane capsule
Premium Swedish-made Lundahl transformer
American-made NOS 5654W vacuum tube
Designed and hand-assembled in the USA
Includes M903 Power Supply, M803 Tube Microphone Cable, ZC03 Shell Case, M703 Shock Mount, M782 Stand Mount, and MS01 Microphone Sleeve