Product Category
Headphones
Sennhesier's HD 5 series will revolutionize the way you listen to music. For instance, the HD 559 headphones stand ready to offer your home entertainment system high-quality sound thanks to refinements like E.A.R. (ergonomic acoustic refinement), comfortable earpads, and an open-back design that frees the music to really flow. A detachable cable with a 1/4-inch plug sets you up for secure connection to the music. Did we mention they're also incredibly comfortable? Listen for hours in the comfort of Sennheiser's headband design and propriety transducer technology. Speaking from our experience here at Sweetwater, you're going to love them!
Crystal clear audio thanks to Sennheiser transducer system
Slide the HD 559s over your ears, plug in, and enjoy the music. These headphones provide clear, vibrant audio thanks to Sennheiser's proprietary transducer system that flies high with rich detail. They easily build a great soundstage and offer powerful bass response. The Sennheiser HD 559 headphones give you the chance to completely rediscover your favorite music by unlocking the potential of your home entertainment system. These open-back, over-ear headphones provide an exceptional sound experience you won't soon forget.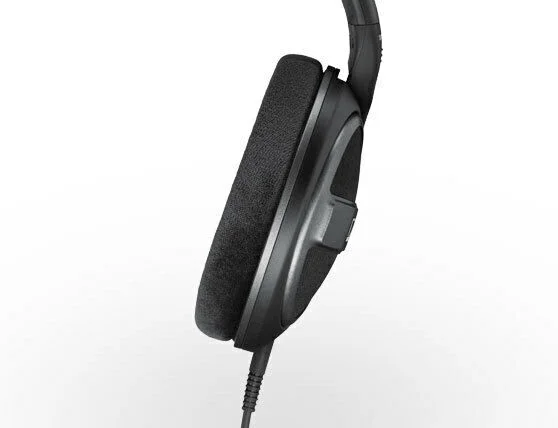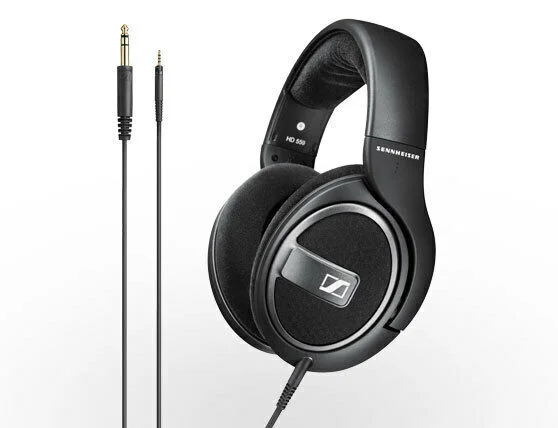 Oh-so comfortable
When Sweetwater tried out the Sennheiser HD 559 headphones for the first time, we were stunned by how comfortable they felt even after hours of listening. The over-ear design not only feeds the audio signal directly into the listener's ears, but it also serves as a comfortable and ergonomic design. The E.A.R. (ergonomics acoustic alignment) angled drivers are the source of this streamlined feed of clear audio signal. What's more, users can easily swap out the large, soft earpads thanks to their replaceable design.
Sennheiser HD 559 HeadphonesFeatures:
Open-back over-ear headphones that bring out the true potential of home entertainment systems
E.A.R. (ergonomic acoustic refinement) technology feeds the audio signal directly into listeners' ears
Sennheiser proprietary transducer technology provides rich detail, great soundstage, and powerful bass response
Comfortable even after hours of listening
Replaceable earpads
Comes with a detachable cable with a 1/4-inch plug