Product Category
Microphones
Manufacturer
SE Electronics
Features
Mic | Large Diaphragm Condenser
The sE Electronics sE2300 is a multi-pattern version of sE's popular sE2200 studio condenser — and, thanks to its discrete Class A components, it sounds incredible. It delivers the same stunning, upfront sound and full feature set that made the original such a huge hit, but adds multiple polar patterns for even more versatility. Park it in front of a vocalist, place it over a drum kit, or plant it in front of a guitar cabinet — the sE2300 excels on just about any application you can think of. If you're looking for a value-packed workhorse, you can't go wrong with the sE2300.
Top-shelf sound quality from discrete Class A components
The sE2300 eschews integrated circuits for carefully selected, discrete Class A components — a rarity in mics at this price point. State-of-the-art surface-mounted electronic components with extremely tight tolerances deliver expensive-sounding results on any source. With the sE2300, you can expect stunning sound quality with consistent performance and remarkably high sensitivity. It excels in just about every application we've used it in here at Sweetwater, and we're confident that it will do the same for you.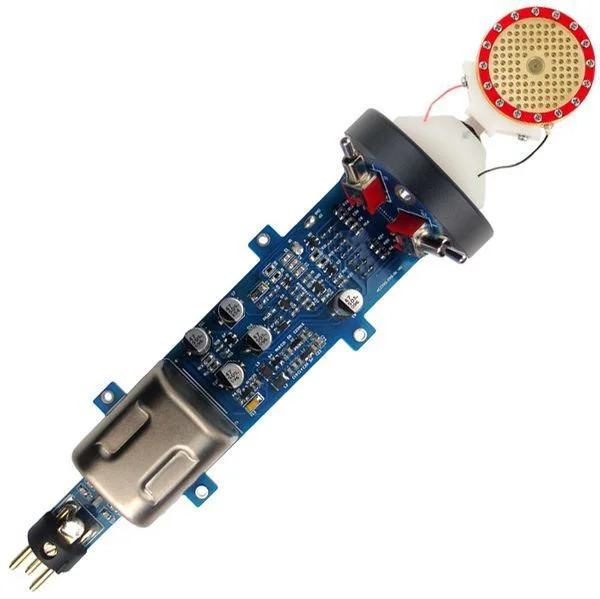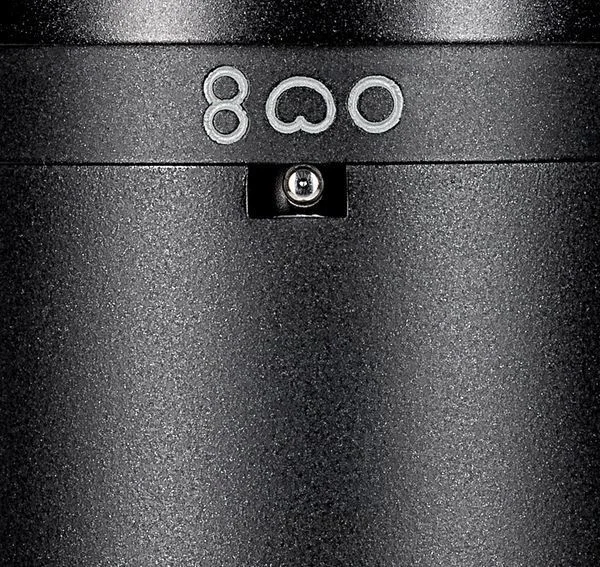 Multiple polar patterns for versatile operation
The sE2300's multiple polar patterns make it useful in a myriad of applications. Its cardioid pattern captures what's in front of it while rejecting bleed from adjacent sources and ambient sound from the rest of the room. This is desirable for onstage use, where sound pressure levels can be high. Its omnidirectional pattern detects sound equally from all directions. This is great for capturing room sound along with whatever you're recording. The sE2300's figure-8 pattern is equally sensitive to sounds picked up from the front and the back, but rejects sounds coming from the sides. This produces a pattern that looks like a figure-8, where the mic capsule is at the point of crossover on the 8.
Low noise and high headroom
When it comes to capturing dynamic content, not all studio-style condenser mics are created equal. In fact, the same mic that sounds great on your amp stack may be a bit too noisy to use on an acoustic guitar, and your favorite vocal mic may not be able to handle the SPLs typically encountered by drum overheads. Not so with the sE Electronics sE2300. That's because the sE2300 is able to withstand up to 146dB (with the -20dB pad engaged) while maintaining a super-low noise floor. The sE2300 is just what you need to capture highly dynamic sounds.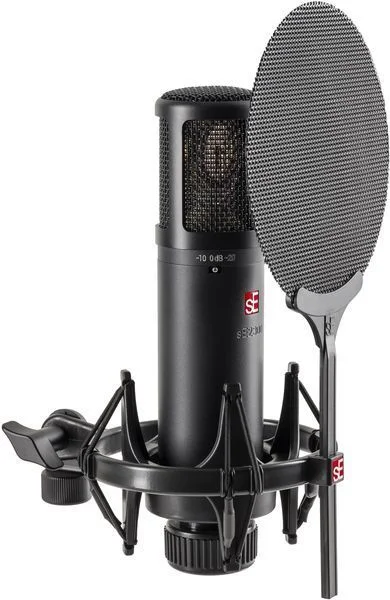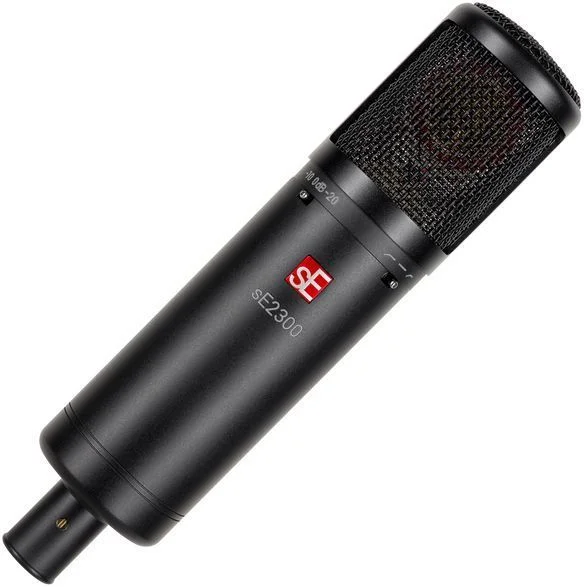 Extra onboard options give you even more flexibility
Talk about a studio workhorse mic! The sE2300 was built to handle just about any sound you can imagine. Not only is it able to keep up with extremely dynamic sound sources, such as vocals and brass instruments, but it also gives you both an 80Hz/160Hz highpass filter and a -10dB/-20dB pre-attenuation pad to further shape its response. Whether you need to cut out low-end rumble or back off the gain to capture a screaming amp stack, the sE2300 gives you the sonic flexibility you need.
sE Electronics sE2300 Large-diaphragm Condenser Microphone Features:
An amazing value in a large-diaphragm condenser microphone
Discrete Class A components ensure top-shelf sound quality on any source
Cardioid, omni, and figure-8 polar patterns supply versatile operation
Ideal for everything from vocals to drum overheads to guitar amps
Handcrafted 1″ condenser capsule provides top-notch sound
80Hz/160Hz highpass filter and -10dB/-20dB pad for advanced onboard sound-shaping options
Extremely low noise and high SPL handling provide you with an extended dynamic range
Max SPL (0.5% THD): 126dB/133dB/146dB (0dB/-10dB/-20dB attenuation pad)
Shockmount and pop filter are included
Requires +48-volt phantom power