Product Category
Studio Bundles
Save $5.99 with this bundle. Here's what you get!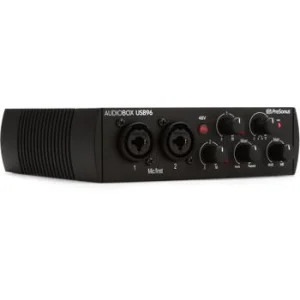 PreSonus AudioBox USB 96 USB Audio Interface – 25th Anniversary Edition
Sells separately for $99.99Start recording and creating original music with a PreSonus AudioBox USB 96 audio interface. This compact, convenient, and super-affordable 2-channel USB 2.0 audio interface is an ideal option for singer/songwriters and any creative artists looking for an easy way to record at home or on the road. Take advantage of the award-winning sound of a pair of top-quality PreSonus preamps to bring your vocals, guitar, and other instruments to life, all captured in up to 24-bit/96kHz professional digital audio resolution. What's more, your AudioBox USB 96 comes complete with PreSonus's Studio One Artist DAW software and over 6GB of bonus content, making it an exceptionally value-packed system.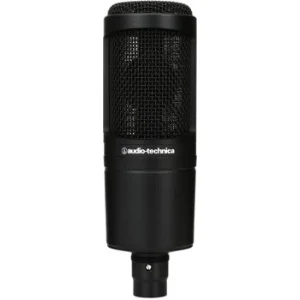 Audio-Technica AT2020 Cardioid Medium-diaphragm Condenser Microphone
Sells separately for $99.00Stellar Audio-Technica performance – outstanding value! The AT2020 gives you classic Audio-Technica sound quality at an incredibly low price! Capture the subtleties and nuances of vocals and acoustic guitars, then take on screaming guitar amplifier cabinets – all with one mic. It's the Swiss Army knife of affordable condensers! At this incredible price, you can put together your own stereo mic pair! Perfectly suited for today's home and project studio, the AT2020 was designed to fit comfortably in your mix and your budget at the same time. The perfect "first microphone," we're sure the AT2020 will fit into your studio!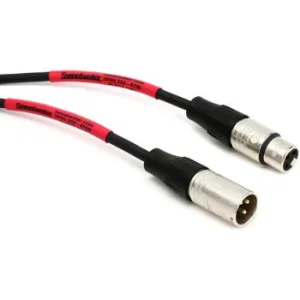 Pro Co EXM-10 Excellines Microphone Cable – 10 foot
Sells separately for $25.99For an XLR microphone cable that won't let you down, look no further than a high-quality cable from Pro Co! For years, Pro Co microphone cables have been the choice of professional studios and live sound engineers worldwide. Whether you're connecting a mic to your favorite preamp, or patching together a rack full of gear, Pro Co has the sound quality you need with performance you can count on. Call Sweetwater today to find the right Pro Co XLR cable for your application!