Product Category
Headphones
The Eris HD10BT noise-canceling headphones from PreSonus eliminate the need to choose between superior sound reproduction and price. These professional quality headphones go where you go and have features that make them even more flexible. These headphones are battery operated, are equipped with Bluetooth connectivity, and have an onboard microphone that answers phone calls at the touch of a single button. Music fanatics here at Sweetwater love these headphones because they create a wide frequency response while providing 18dB of much-appreciated isolation. Offering up expansive audio response, Bluetooth connectivity, and a folding design, the PreSonus Eris HD10BT noise-canceling headphones are a great choice for any musician on the go.
Closed-back design and active noise canceling provide excellent isolation
The PreSonus Eris HD10BT headphones provide you with isolation fit for busy commutes and loud environments. This is made possible by the closed-back design that boosts the bass response and the active noise canceling that truly shuts out the world. These two elements together provide up to 18dB of sound isolation. This lets you listen to studio-grade sound reproduction without having to crank up the volume in noisy environments.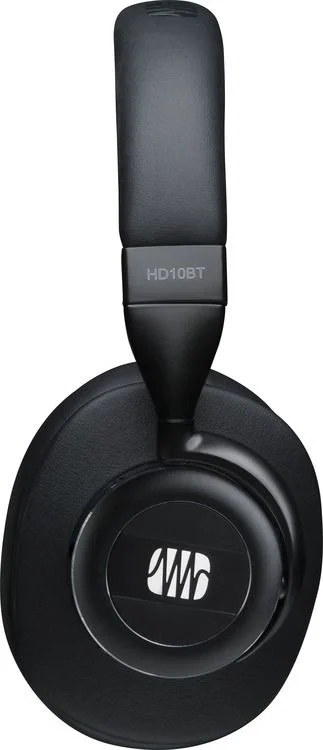 PreSonus Eris HD10BT Noise-canceling Bluetooth Headphones
40mm drivers provide a wide frequency response
Closed-back earcups enhance isolation and bass response
Active noise cancellation provides up to 18dB of isolation
Bluetooth 5.0 connectivity lets you listen to music wirelessly
Built-in microphone and one-touch operation make taking phone calls a breeze
Foldable design can store easily
Up to 16 hours of continuous battery operation
Micro USB charging cable and hardshell case included with purchase