Built for DJing and producing, the new DM series from Pioneer DJ has quickly usurped top positions on DJ lists of best home monitors. Taking all the best components from Pioneer's professional S-DJX series and Pro Audio speakers, the DM-40D-BT-W Desktop Active Monitors exude punchy bass and a balanced sound. Under the hood, the DM-40D-BT-W boasts Class D amplification, a four-inch woofer with rich, tight bass, and a 0.75-inch tweeter that delivers a wide sweet spot with 3D stereo sound. Easily switch from a DJ mode to Production mode to access DSP settings tailored to each approach. Lastly, you can take advantage of all these features with Bluetooth connectivity! Sweetwater knows DJ's demand the best from their monitors, and the Pioneer DJ DM-40D-BT-W monitors give you high-quality sound without draining your life savings.
What's under the hood
A quick glance at the DM-40D-BT-W monitors and you'll probably notice the grooved ducts on the bottom of the front face. These grooves help to reduce air friction from the front loaded bass reflex system and provide tight, punchy bass even when positioned against a wall. Not to mention, DECO convex diffusers channel the tweeters' high frequencies in a wide range, ensuring clear 3D stereo sound for a wide sweet spot area. The DM-40D-BT-W monitors achieve their well-balanced response thanks to the perfect alignment of tweeter and woofer. Connections like RCA, mini jack, and a headphone connection allow you to listen to your music any way you choose. Also, Bluetooth connectivity will streamline and ease your music production. With the DM-40D-BT-W, users can easily connect smartphones, mobile devices, and even laptops to play music liberated from the cord.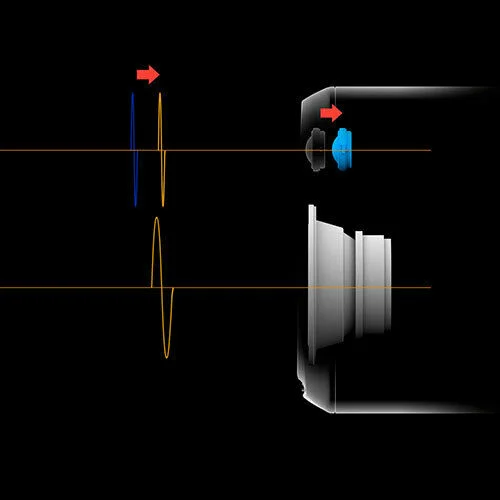 Onboard DSP and two operating modes
The DM-40D-BT-W pair comes loaded with onboard 96kHz DSP to take their performance to the next level. There are two operating modes: Production and DJ. Production mode's flat frequency response is perfect for crafting your next mashup or listening back to previous projects; in DJ mode, the DSP accurately re-creates the sound of PA speakers so you can hear your mix just as the crowd does. Pioneer DJ DM-40D-BT-W active monitors provide the best possible sound for each listening application with their high-definition signal processing.
Pioneer DJ DM-40D-BT-W 4-inch Desktop Active Monitor Speaker Features:
4-inch studio monitor pair for DJs
96kHz sampling DSP provides crystal-clear effects
Production mode provides a flat frequency response
DJ mode optimizes speaker response for DJ applications
Bass reflex enclosure delivers gut-punching bass
DECO convex diffuser assures clear high-end content
Front-facing volume knob makes level tweaks easy
Headphone output for silent listening
RCA and mini jack connections
Bluetooth connection for smart devices, smartphones, and laptops