Manufacturer
Ocean Way Audio
Now every studio can monitor with Ocean Way precision! To make great-sounding recordings with breathtaking clarity and punch, you need monitors that reproduce the most minute details in your mixes over the entire audio spectrum. The Ocean Way Audio Pro3 takes its place among its acclaimed big siblings, providing the same unerring monitoring accuracy in a compact, affordable package that accommodates smaller personal and project studios with modest budgets. Housed in a sleek cabinet that reduces baffle reflections and minimizes low frequency resonance, the Pro3 is a serious small-format, 2-way active monitor system that efficiently delivers the effortless, distortion-free dynamic range you need for even the most demanding source material.
High resolution and low listening fatigue
For optimal strength and linearity in high-power conditions, the Pro3's 7-inch LF driver employs a geometrically reinforced aluminum cone and a vented cast aluminum chassis. Up top, the tweeter is a high-definition silk fabric dome type that exhibits superior mechanical linearity. The drivers are integrated tightly with the time-aligned cabinet design, with the LF port optimized to maximize the woofer's low-frequency extension and the system's sound pressure level (SPL) capability. The result is a thoroughly professional compact active monitor that delivers high resolution with low listening fatigue across the frequency spectrum, at any listening level.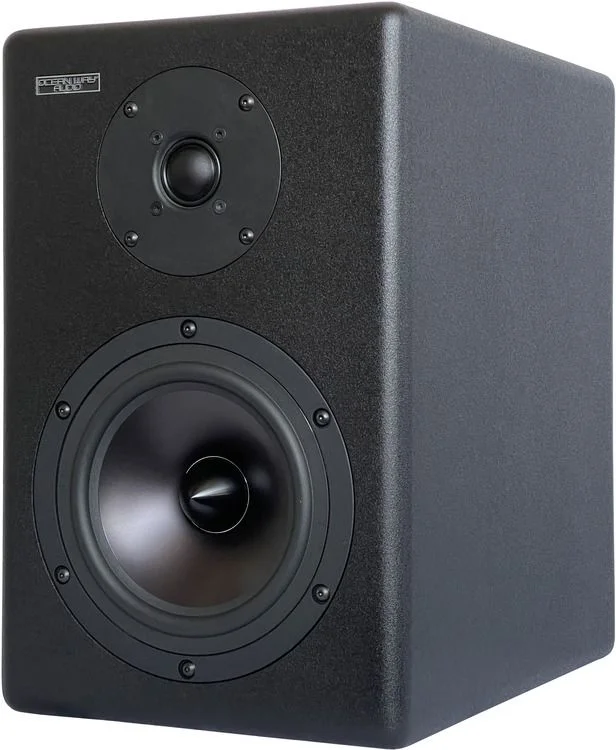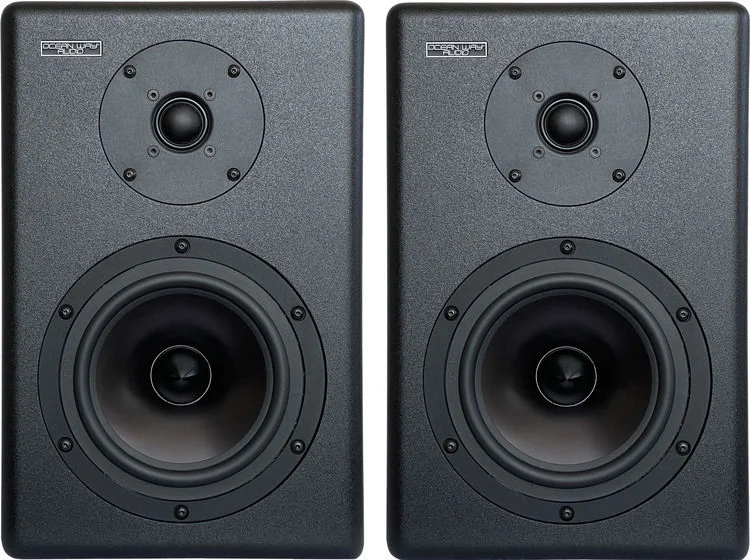 Precisely matched for rock-solid imaging
Ocean Way Audio monitors are famous for their superior imaging. One of the keys to this feat is the precise, ruler-flat matching of the left and right speakers sold as a stereo pair. Between channels, the result is the frequency response of each Pro3 monitor is within ±0.5dB of its stereo mate. This gives you a cohesive stereo image and a highly detailed spatial response — both of which are necessary in order for you to make the informed recording and mix decisions that will yield better-sounding tracks.
Engineered for stellar performance and reliability
The Pro3's advanced design facilitates flexible placement in your room while delivering a natural, open sound with a uniform frequency response of 45Hz to 20kHz and a maximum SPL of 110dB over a wide sweet spot. Overload protection circuitry protects drivers and amplifiers for long-term system reliability. Its diminutive form factor makes it ideal for nearfield monitor duties in home studios and commercial recording facilities alike, as well as in professional broadcast and post-production suites where world-class performance is mandatory and space is at a premium.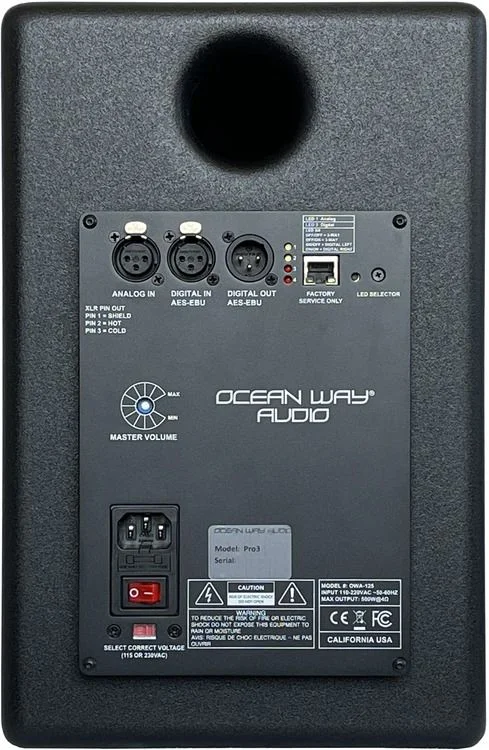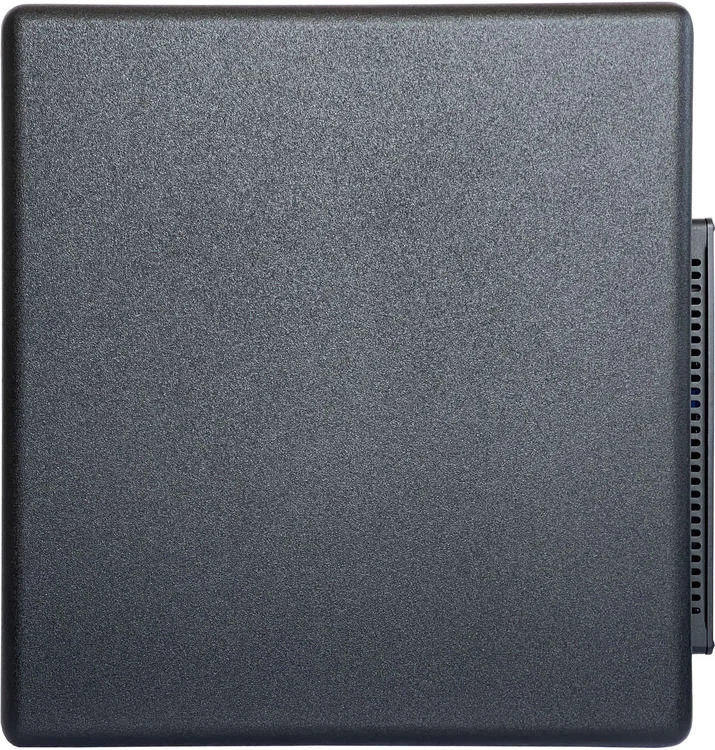 Ocean Way: a legacy of unerring sonic quality
In 1976, Grammy-winning recording engineer/producer Allen Sides started leasing the former United Western Studios in Hollywood, Calif., originally built in 1952 by legendary engineer/audio designer Bill Putnam. In 1988, he purchased the property and changed the name to Ocean Way Recording, and he also added Record One in Sherman Oaks to the Ocean Way family. In 1997, he opened Ocean Way Nashville on Music Row. Over the years, Sides personally worked on over 1,000 albums by top artists like Frank Sinatra, Michael Jackson, Eric Clapton, Count Basie, Duke Ellington, Phil Collins, and Alanis Morissette; and it is estimated that albums recorded in Mr. Sides's studios have sold in excess of one billion copies. Housed in a 16,000-square-foot beachfront villa at the exclusive Eden Rock Resort on the Caribbean island paradise of Saint Barthélemy, Ocean Way St. Barths was created to provide the ultimate creative environment for this level of clientele.
Mr. Sides, who had been building audiophile speakers since he was a teenager, designed the unerringly accurate monitors used in all his control rooms and provided custom designs for many of his clients' studios. The Ocean Way brand had become synonymous with uncompromising sonic quality, and Ocean Way Audio was the next logical step, enabling studios of all sizes to avail themselves of this remarkable technology. Sweetwater is proud to offer you this distinguished line of professional products.
Ocean Way Audio Pro3 7-inch Powered Studio Monitor Pair Features:
Legendary Ocean Way performance in a compact, affordable monitor
Perfect imaging: L/R pair precisely matched to within ±0.5dB
2-way bi-amplified system: HF: 90W, LF: 125W
Frequency response 45Hz–20kHz
Max SPL: 110dB
1-inch silk dome tweeter
7-inch LF driver with an aluminum voice coil
Balanced XLR analog input
AES-3 I/O: 24-bit/192kHz