Coveted by top engineers and producers since its introduction in 1970, the Neve 1073 channel amplifier represents the Holy Grail of characterful microphone preamplification. The 1073 mic/line input module defined the punchy, authoritative sound of the legendary Neve 80-series consoles that dominated professional recording studios in the Golden Age of Analog. Today, you can obtain this iconic sound for your studio with the AMS Neve 1073DPA 2-channel Mic/Line Preamp rackmount unit. Handwired true to the original vintage design and updated to meet the demands of modern workflows, the 1073 gives you a rich tonal palette for making audacious statements with your music.
Legendary, authoritative "big iron" sound
Since the 1970s, the Neve 1073 has reigned as the most sought-after mic preamp and equalizer on the planet — one reason being its inimitable sound, another its impressive versatility. With a generous 80dB of gain on tap, the 1073 handles even your lowest-output passive ribbon mics on quiet sources. While today's 1073DPA retains all its vintage bona fides, AMS Neve remains an R&D-driven company that continually improves their classic designs to meet and exceed the performance requirements of today's hybrid analog-digital workflows. The name Rupert Neve is synonymous with custom transformer-balanced Class A circuitry, and AMS Neve continues to innovate in that realm with their state-of-the-art Neve Marinair specification transformers, found on the input and output stages of the 1073DPA. With their "big iron" transformers, Neve consoles deliver wide, linear bandwidth while maintaining audiophile quality throughout the spectrum for rich, full-bodied sound with formidable lows, assertive midrange presence, and sweet, airy highs.


Military-grade build quality
Decked out in classic RAF blue-gray livery, the 1073DPA 2-channel Mic/Line Preamp offers you a user experience like no other. The robust build quality of the 1073DPA — including its rotary switches, stout metalwork, and internal handwiring — is manifestly superior even to most of today's high-end pro audio gear. And it's a joy to use. In operation, everything feels just right, from the spoon-in-honey throw of the pots to the satisfying precision click of the switches. As was all pro audio gear of the era, vintage Neve equipment was built with mil-spec parts and materials — which, together with their extraordinary sonics, explains why we still see half-century-old Neve consoles in major studios worldwide. This is how they used to build professional audio equipment — and AMS Neve still does.

The 1073DPA 2-channel Mic/Line Preamp at a glance:
Line/Mic level control with 80dB of gain on tap
Hi-/Lo-Z switch: Switches impedance of the transformer-coupled input stage between 1200Ω (hi-Z) and 300Ω (lo-Z)
48V button: applies 48V phantom power to the XLR mic inputs
Phase button: polarity reverse (180° phase), pre line output
Trim control: +/–10dB trim control for transformer-balanced Class A output stage
Clip LED: peak LED illuminates 3–4dB below clipping
The legend continues
At Sweetwater, the name Neve commands reverence. Rupert Neve started designing audio equipment in the tube console era but made his mark with solid-state designs. Setting up shop in Little Shelford in the '60s, Mr. Neve faced many obstacles establishing his brand amid a new technological landscape. Transistors were new, expensive, and difficult to obtain in quantity in the UK. Reliable faders didn't exist yet — a far cry from today's world, where parts are affordable and readily available from multiple suppliers, all competing to win bids. Nevertheless, Rupert persisted. And by the early 1970s, the Neve company was humming along, taking orders and building custom transformer-balanced consoles for recording and broadcast studios the world over.
Neve 80-series consoles had a huge, punchy, and authoritative sound that defined the sound of '70s rock. From London to New York to Los Angeles and beyond, top studios were installing Neve desks as fast as they could. By 1978, with the introduction of the majestic 8078 — the pinnacle of handwired analog "production" consoles — and NECAM automation system, Neve boards were the main component of the success formula for any recording studio with world-class aspirations. In the decades since, AMS Neve has innovated with groundbreaking products such as the VR, VX, and 88R series consoles. And today, the company continues to advance the state of the art with cutting-edge pro audio gear that sounds incredible and intelligently addresses the challenges of the digital age.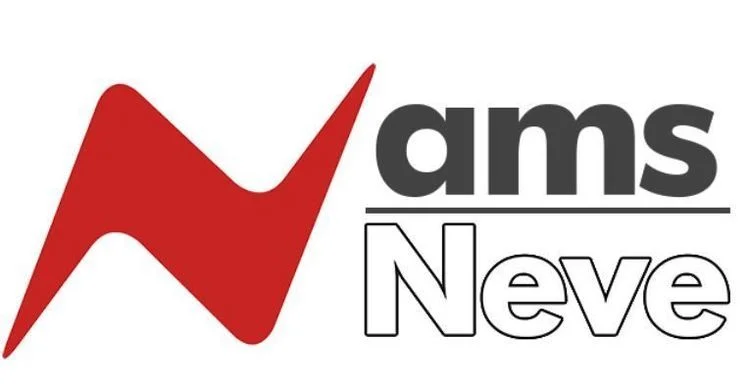 AMS Neve 1073DPA 2-channel Mic/Line Preamplifier Features:
2 channels of legendary Neve preamplification in a 1U rackmount chassis
Classic Neve transformer-balanced Class A mic/line preamp
48V phantom power and polarity reverse switch
Proprietary Neve Marinair transformers on input and output stages
Handcrafted and handwired true to original 1970s design
Both inputs are transformer balanced and earth free
Microphone Input: gain +80dB to +20dB in 5dB steps
Line Input: input impedance 10k ohms, gain +20dB to –10dB in 5dB steps
Dedicated input Gain controls and output Trim controls on both channels
Designed and crafted in England by AMS Neve engineers