Product Category
Microphones
Features
Mic | Large Diaphragm Condenser
The TLM 103 Anniversary Edition large-diaphragm cardioid condenser mic — here in a deluxe matte black finish — is rich with that classic Neumann sound. Together with its transformerless circuitry and capsule drawn from the legendary U 87, the TLM 103 delivers robust voice and instrument reproduction with extremely low noise. Don't let its price point fool you: the TLM 103 Anniversary Edition is an essential mic for the most discriminating pro studios. And due to its high SPL and minimal self-noise, it's been used in everything from modern rock and pop productions to classical recordings, field sampling, and even Foley work. This mic is also robust enough for the live stage, as Jack White has employed the TLM 103 to mic amps in live situations. Capture a taste of that classic Neumann character for yourself — check out the TLM 103 Anniversary Edition condenser mic, complete with case and shockmount, from Sweetwater.
Transformerless TLM technology
The letters TLM stand for "transformerless microphone". With TLM technology the usual output transformer is replaced by an electronic circuit. As with traditional transformers, it ensures good common-mode rejection and prevents RF interference that may influence the balanced audio signal.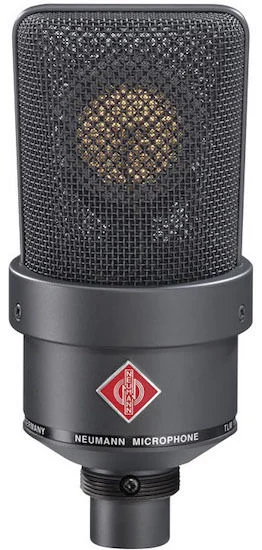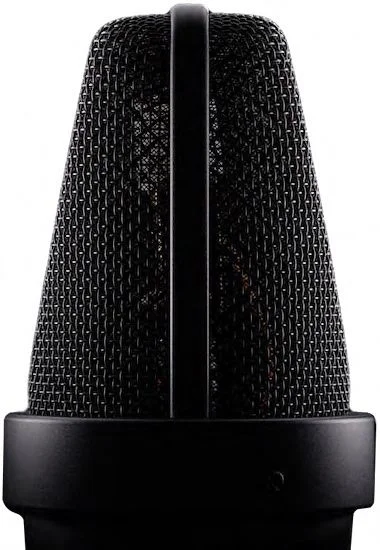 U 87-derived mic capsule
The TLM 103 Anniversary Edition's K 103 large diaphragm capsule is based on the K 87, well known from the U 67/U 87 microphones. The capsule has a flat frequency response up to about 5 kHz, and above that, a wide flat 4 dB presence boost. The large wire mesh head grille protects the capsule from plosive sounds and effectively prevents pop noises. These characteristics are achieved without resorting to corrective resonance effects. Therefore, the TLM 103 maintains an excellent impulse response and reproduces the details of music and speech without coloration. With the incredibly low self-noise level of the TLM 103, even the smallest signals are reproduced basically noise-free. As it is capable of handling sound pressure levels up to 138dB without distortion, the TLM 103 provides a dynamic range of 131dB (A-weighted).
Clean, transparent audio pickup
The TLM 103 Anniversary Edition LDC utilizes a tried-and-true transformerless circuit akin to those found in high-end Neumann microphones. This gives it an otherwise impossibly low self-noise and the highest sound pressure level transmission possible. A very musical-sounding cardioid polar pattern helps attenuate unwanted sound from the rear while minimizing off-axis sounds naturally. the attenuation of unwanted rear sound has been optimized. This also leads to high feedback suppression when the microphone is used in live situations or where loudspeaker playback is a factor.
Neumann TLM 103 Anniversary Anniversary Features:
Satin black finish
Aluminum case and shockmount included
An indispensable studio LDC
Natural pickup of voice and instruments
Capsule inspired by Neumann's famed K 87
Transformerless circuitry
Minimal self-noise
Frequency range: 20Hz–20kHz
Rated impedance: 50 ohms
Rated load impedance: 1 kohms
Maximum SPL for THD 0.5%2: 138 dB
Requires +48V phantom power