Product Category
Interfaces
Looking for a high-quality audio interface that won't break the bank? The MOTU M2 fits that description to a T. This 2-in/2-out USB-C audio interface includes ESS Sabre32 Ultra DAC technology for top-shelf sound, along with optimized drivers that yield impressive low-latency performance. Two great-sounding mic preamps include individual gain adjustment and phantom power, while 1-touch hardware monitoring ensures smooth tracking. You'll also benefit from convenient front-panel metering, by way of the M2's full-color LCD screen. Podcasters will appreciate the built-in loopback functionality. Bus-powered for the ultimate in portability, the MOTU M2 packs a lot of performance into a compact, high-powered audio interface.
Best-in-class D/A, low latency, and ample I/O
Sweetwater and MOTU have enjoyed a long-standing relationship, due to MOTU's products offering our customers superb sound and solid performance. The M2 follows suit, packing top-notch sound, impressively low latency, and ample I/O into a single-rack enclosure. Renowned ESS Sabre32 Ultra DAC technology delivers 120dB of dynamic range, ensuring that the M2's analog audio quality can hang with the most impressive gear on the market. Optimized drivers yield round-trip latency as low as 2.5ms at 24-bit/96kHz with a 32 sample buffer. The M2 includes all of the essential connections, including two mic preamps, two DC-coupled analog outputs, and an ESS-driven stereo headphone output. MIDI I/O is also included.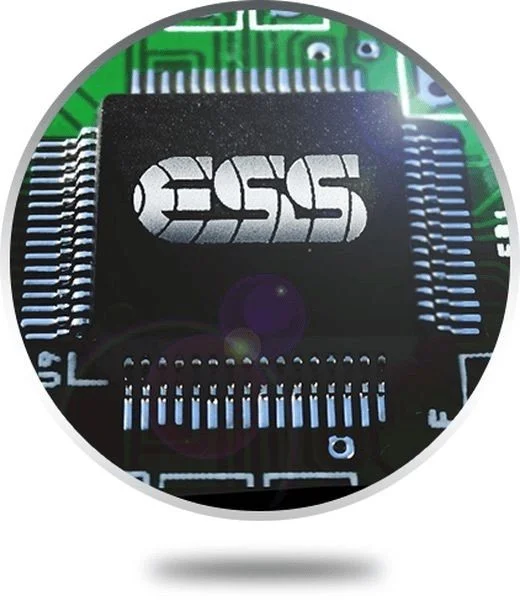 Loopback functionality makes live internet streaming easy
If you do live streaming or podcasting, you'll appreciate the MOTU M2's loopback functionality. Loopback blends your mic or other input signals with the output from your computer, then sends the blended signal back to your computer. This enables you to record your computer's output, along with the inputted material.
Hardware monitoring offers zero-latency operation
Latency can really take the mojo out of a performance — it's a jarring sensation. That's why the M2 includes 1-touch hardware monitoring. This feature enables all of the interface's analog inputs to be routed directly to its analog outputs, resulting in zero-latency operation. This means that there is no delay between what you play and/or sing and what you hear in your headphones. The M2's inputs can also be recorded simultaneously, allowing you to monitor with zero latency while tracking — a must for achieving a natural-sounding performance.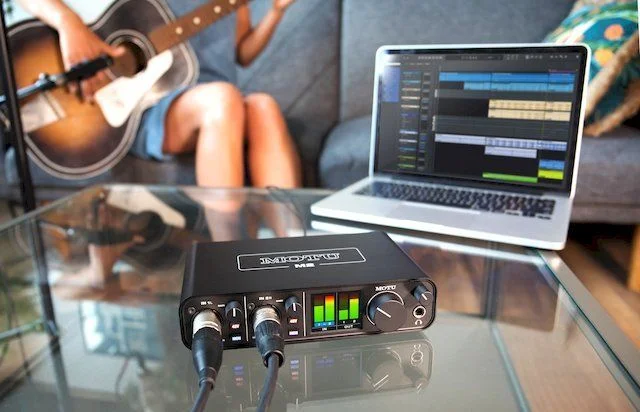 MOTU M2 USB-C Audio Interface Features:
2-in/2-out USB-C audio interface
ESS Sabre32 Ultra DAC technology delivers 120dB of dynamic range and superb audio quality
Optimized drivers yield round-trip latency as low as 2.5ms at 24-bit/96kHz with a 32 sample buffer
Full-color LCD screen supplies convenient front-panel metering
2 great-sounding microphone preamps with individual gain and phantom power
1-touch hardware monitoring on all inputs
Loopback for live streaming and podcasting
USB bus-powered for the ultimate in portability
6+GB of free loops, samples, and 1-shots from industry-leading libraries