Product Category
Headphones
The Mackie MC-350 Closed-back Headphones deliver impressive isolation and detailed sound reproduction without breaking the bank. This pair of headphones is equipped with high-headroom 50mm drivers that transmit exceptionally clear audio reproduction. The closed-back design provides noteworthy isolation, giving you an immersive listening experience. Long listening sessions won't be a problem either, thanks to the ergonomically-designed earcups and padded headband. And when you're done with them for the day, just fold the MC-350s down and store them in the included carrying case. The Mackie MC-350 Closed-back headphones are an awesome option for anyone who's looking for a solid all-purpose pair of headphones.
Awesome for tracking instruments and vocals
Closed-back headphones, like the MC-350, are some of the most popular headphones on the market. That's because they're good for almost any listening application that you can think of! The MC-350 headphones are ideal for recording instruments and vocals in the studio since the click track won't bleed through into the mic, and you'll find Sweetwater team members using MC-350s in crowded areas because they provide an impressive level of isolation. Whatever you're using them for, the Mackie MC-350's closed-back design will make it easy to concentrate on what you're listening to.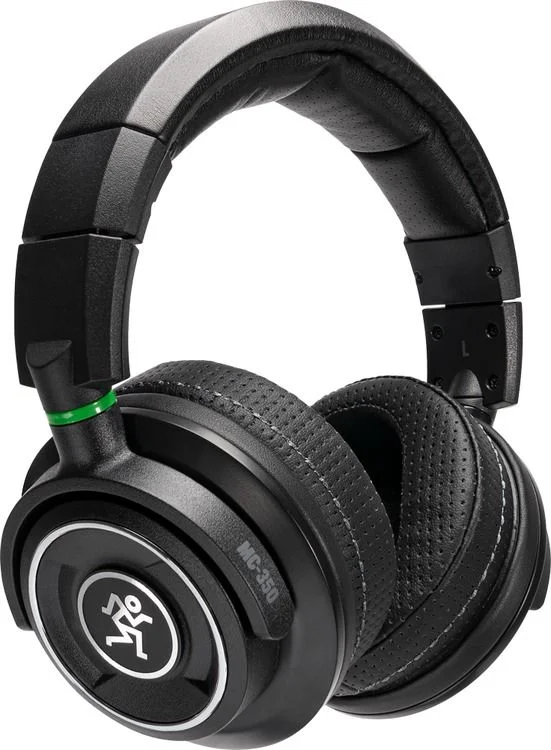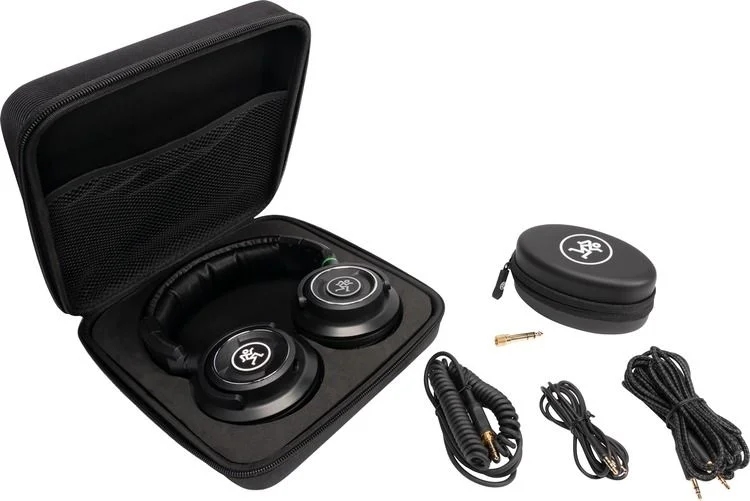 Includes extra cables so you can listen your way
The Mackie MC-350 headphones include extra cables so you can use them anywhere! In the package, you'll receive a 10-foot fabric-jacketed straight cable, a 10-foot coiled cable, and a gold-plated 1/4-inch adapter for studio work. Just choose whatever cable style works for you and plug right in! When you're out and about, use the 3-foot straight phone cable. It has inline controls and a microphone so you can take calls without digging your phone out of your pocket. And when you're done listening, simply fold up your MC-350s and store them in the included carrying case.
Mackie MC-350 Closed-back Headphones Features:
Closed-back design provides impressive isolation
Ultra-comfortable earpads enable hours of comfortable listening
Wide frequency response makes these headphones ideal for critical listening
50mm drivers deliver clear sound reproduction
Rugged, collapsible design stores small and handles punishment
Protective case protects your cans from damage while in transit
Includes extra cables (10-foot straight, 10-foot coiled, 3-foot straight with microphone)