Product Category
Microphones
Features
Mic | Large Diaphragm Condenser
The Large-diaphragm Condenser for Challenging Environments
The Lauten Audio LS-308 is a noise-rejecting, high-dynamic-range, large-diaphragm condenser microphone that's a real problem-solver in challenging scenarios where isolation is desired but difficult to achieve. Featuring a second-order cardioid polar pattern with 270 degrees of off-axis frequency rejection and ultra-high dynamic range, the LS-308 is designed for use in situations with leakage-prone, close-proximity sources — for example, tracking electric guitars in front of a live drum kit or miking the bottom of a snare. Constructed from top-drawer components and outfitted with frequency-shaping low- and highpass filters, the LS-308 offers excellent handling characteristics with its internally shockmounted transducer element that minimizes rumble and handling noise. The Lauten Audio LS-308 ships with two different mounting options, a foam windscreen, and a road case.
270 degrees of off-axis rejection
The LS-308 is designed for use in environments with multiple sources in close proximity. Offering 270 degrees of side and rear rejection that attenuates off-axis sound by up to 25dB, the LS-308 is the perfect choice when isolation is essential. What's more, the LS-308's powerful off-axis rejection lends a dark, ribbon-like character to everything the mic captures. At Sweetwater, we've found that this timbral side-effect really smooths out harsh-sounding sources. That said, we wouldn't recommend the LS-308 for most vocal applications.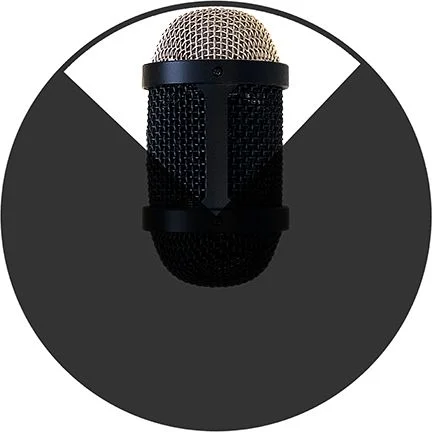 Independent frequency-shaping filters
You'll appreciate the LS-308's independent multi-stage low- and highpass filters, which help you balance your recordings at the microphone, assisting you in capturing the purity of a performance without having to apply inordinate amounts of corrective EQ. The 2-stage highpass minimizes low-frequency mud and structure-borne rumble as well as proximity effect, while the 2-stage lowpass helps to tame excessively bright sources.
Mic anything — no pad needed
You may have noticed that the LS-308 doesn't have a pre-attenuation pad — that's because it can handle sound pressure levels upward of 135dB. The circuit also allows for an ultra-wide 120dB of dynamic range. These features make the Lauten Audio LS-308 ideal for capturing high-dynamic sources in loud onstage or studio environments. So go ahead and mic those tom toms or monster guitar amp stack — the LS-308 can take it!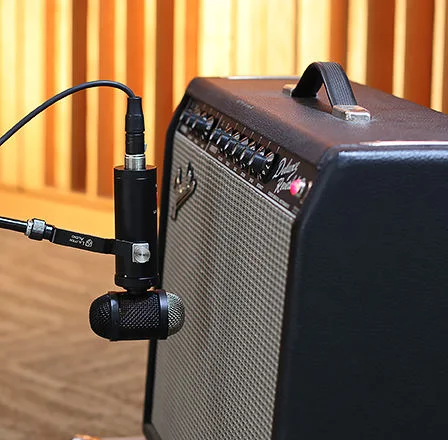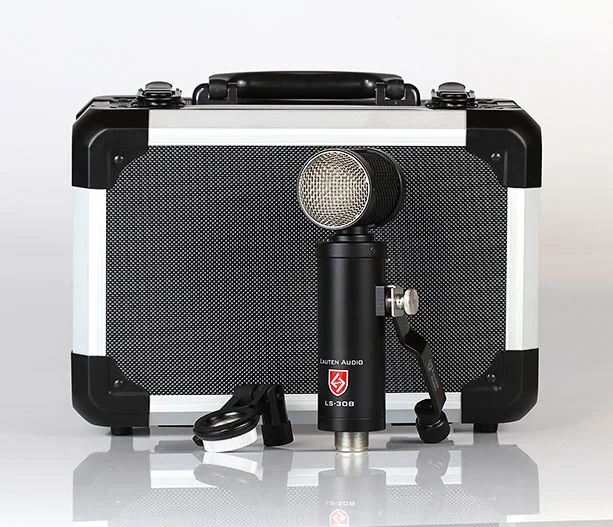 Lauten Audio LS-308 Large-diaphragm Condenser Mic Features:
Second-order cardioid polar pattern with 270° of off-axis rejection
Provides superior isolation in noisy, close-quarter environments
135dB of dynamic range without the need of additional attenuation
Internally shockmounted transducer element minimizes rumble and handling noise
Frequency Range: 20Hz–20kHz
SPL handling: >135dB (0.5%THD at 1kHz)
Independent 2-stage low- and high-cut frequency switches
Internally shockmounted pressure gradient condenser elements
Swing-arm mount with 135° of movement (removable)
Included road case, swing-arm mount, threaded hard mount, foam windscreen
Tech Specs
Microphone Type:Dual-gradient Condenser
Polar Pattern:Second-order Cardioid (270° side/rear rejection)
Diaphragm Size:1.25″ (32mm)
Frequency Range:20Hz-20kHz
Max SPL:135dB SPL
Output Impedance:150 ohms
Sensitivity:10.5mV/Pa (-40dB)
Self Noise:15dB A weighted
Low Cut Filter:50Hz, 120Hz
Color:Black
Connector:XLR
Power Source:48V phantom power
Dimensions:7.25″ x 2.46″
Weight:1.25 lbs.
Included Accessories:Windscreen, Mic Mount, Flight Case
Manufacturer Part Number:LS308002