Product Category
Preamps & Channel Strips
Manufacturer
Golden Age Project
The Golden Age Project has come out with a boutique version of their popular Pre-73 Jr preamp (itself a little brother to the company's acclaimed Pre-73), and we couldn't be more jazzed. Like its siblings, the Pre-73 Jr Premier single-channel microphone/instrument preamplifier boasts the requisite vintage bone fides. After all, the family inherits their epic sonics from their parents' infatuation with the legendary "73" — the console module that wrote the book on characterful preamplification. In due fashion, the Pre-73 Jr Premier employs a discrete, Class A signal path with transformer-balanced I/O. As in those vintage boards, the high-quality transformers are made in the UK by Carnhill, and they play a major role in producing the Pre-73 Jr Premier's authoritative, big-iron sound that's highly reminiscent of those ever-coveted large-format British desks. If you need a character- and value-packed preamp for mics and instruments, you'd be hard pressed to do better than the Golden Age Pre-73 Jr Premier!
Related Videos: Pre73 Jr Premier Mic/Instrument Preamp
Big performance in a small chassis
The Pre-73 Jr Premier's mic circuit is so well engineered, it makes your workhorse dynamics sound more expensive. You'll be gobsmacked with what it can do when you feed it a high-end condenser or a ribbon. With 70dB of clean mic gain on tap, you have generous headroom to accommodate even your low-output passive ribbon mics. And far from the sterile sound of lesser direct-injection inputs, the Pre-73 Jr Premier's broad gain-range DI makes direct bass, keyboards, and guitars sound like they're plugged into a great amp. For enhanced tonal versatility, the unit is fitted with are two highpass filters and Golden Age's Air circuit, which supplies a 3dB or 6dB boost at 30kHz for a gorgeously intimate sound on vocals and adding a glorious shimmer to your mixes overall.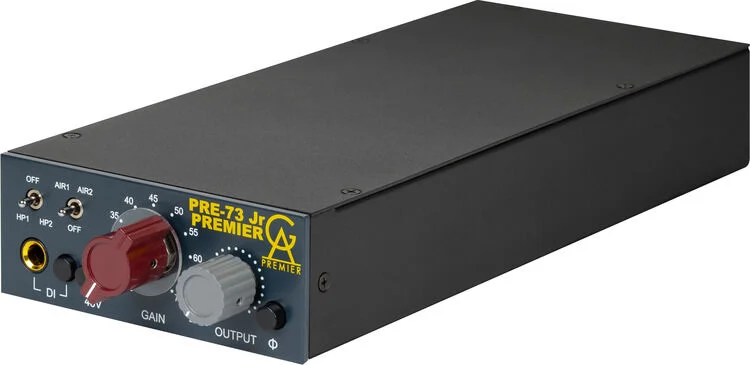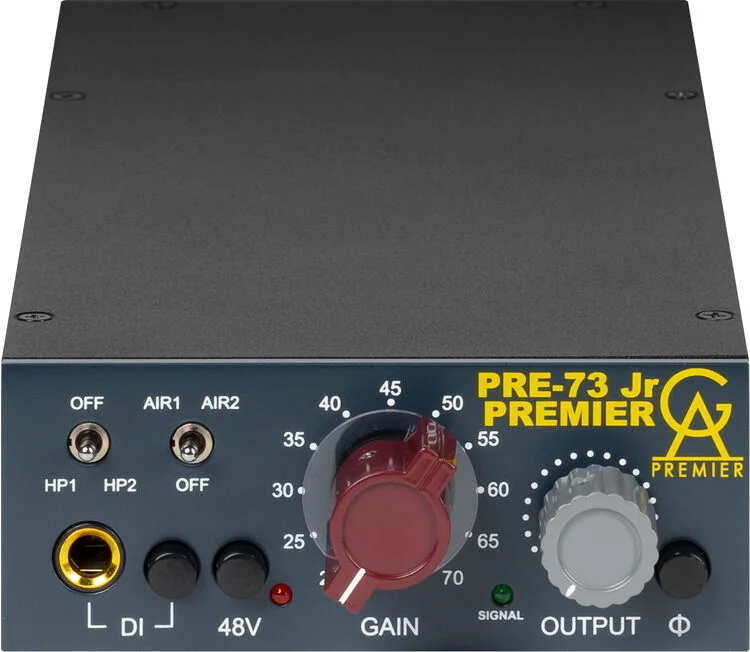 Vintage character a go-go
The Output level pot is ideal for making fine gain adjustments, but it's also a "character" control, in that it allows you to drive the main gain stage harder to pump up your signal with juicy vintage character and compensate before the output stage. Complete with gold-plated I/O, the robust, high-end boutique build quality of the Golden Age Pre-73 Jr — not to mention its huge, warm, punchy, and sweet sound — belies its petite form factor. If you record drums or more than one track at a time, you'll appreciate the smaller format that lets you mount four of these units in Golden Age's Unite Premier 19-inch rack kit. For flexible connections, the rear panel of the compact chassis is fitted with an XLR/TRS combo input jack and separate outputs on XLR and TRS. There's also a handy TRS insert jack for patching in outboard processing.
Affordable, high-quality vintage-style electronics
A distributor of high-end studio equipment for many years, Golden Age Project founder Bo Medin wanted to be able to offer products with much of the same exclusive sound in a price range that made them available to a larger audience. Inspired by original designs, Golden Age uses modern technology to re-create that lush, opulent sound, making it surprisingly affordable. They use some modern ingenuity to add new functionality to superb classic designs and produce them in a cost-effective way which allows them to be both optimized and affordable. Sweetwater's advice: From outboard equipment to condenser, dynamic, and ribbon mics, you can outfit your entire studio with vintage-inspired Golden Age gear without exceeding your budget.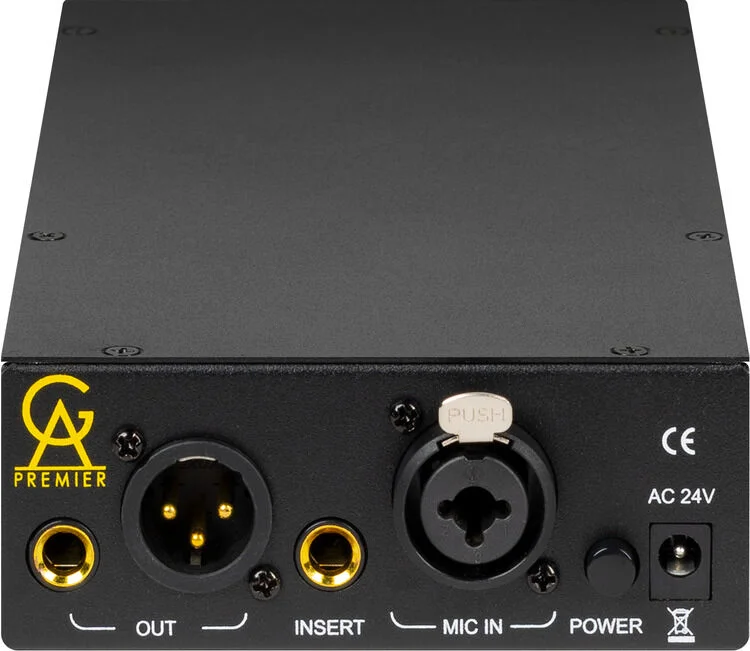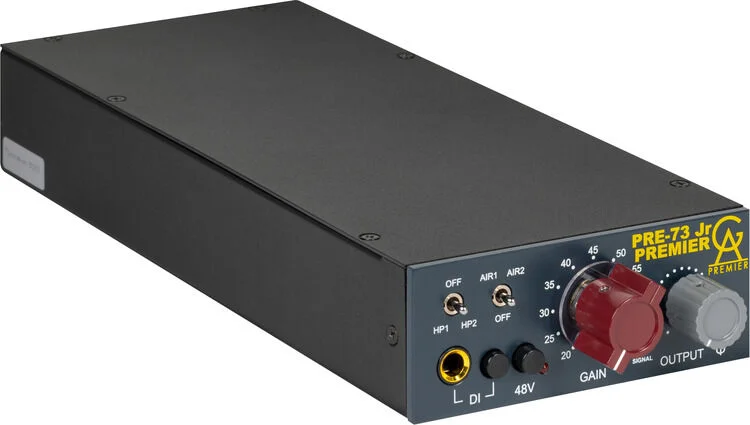 The Golden Age Project: affordable, vintage-inspired gear
The Golden Age Project was founded in 2005 on the belief that vintage gear sounds best, and the desire to pass on this sonic legacy to a new generation of musicians, engineers, and producers. All-discrete, Class A signal paths with no integrated circuits; the use of transformers, stepped controls, and military-grade build quality: these are the cornerstones of the legendary British equipment deployed in world-class recording and broadcast studios in the 1970s — the Golden Age of analog. Fat, warm, punchy, and authoritative; this is the sound heard on countless hits for nigh unto half a century. Locating, purchasing, restoring, and maintaining vintage gear is time-consuming and costly. Fortunately, this small, family-owned Swedish company makes gear the same way it was made back in the day — at an amazingly accessible price.
Golden Age Project Pre73 Jr Premier Microphone/Instrument Preamp Features:
Vintage-style Class A electronics with no integrated circuits in the signal path and no surface-mount components
Gain rotary switch range 20–70dB
Selectable 2-position high-frequency AIR boost (3dB/6dB @ 30kHz)
Selectable 6dB/octave 2-frequency highpass filter (≈40Hz/170Hz)
Switchable phantom power and polarity reverse
High-impedance DI instrument input
Signal LED indicator; Output level control
Combo XLR/TRS input jack; separate XLR and TRS output jacks
Insert jack for patching outboard processing
UK-built Carnhill input and output transformers, tantalum and polystyrene capacitors
Soldered critical internal connections
Robust build quality for years of faithful service
Included external power supply to eliminate interaction with audio circuits and transformers
Up to 4 units may be mounted in the option