Features
9.8 inch, 400 watt
The Genelec 1032C combines high-SPL nearfield monitoring with cutting-edge SAM technology, which optimizes level, timing, and equalization of room response anomalies. This powered studio monitor offers numerous advantages over its predecessors, with convenient digital connectivity, a universal power supply, and robust Class D amplification. The engineers here at Sweetwater appreciate the 1032C's tight integration with Genelec's GLM software, which makes room calibration a snap. Whether your projects involve high-end music production, post production, or broadcast, the Genelec 1032C will ensure great-sounding mixes that translate flawlessly to other rooms and systems.
Smart Active Monitor technology
These days, it's not unusual for an engineer to work in a small, less-than-perfect acoustical environment. Genelec's Smart Active Monitor (SAM) technology takes this into account by allowing the 1032C to automatically calibrate its level, timing, and equalization to your room, ensuring that you hear the original nuances of your source accurately, without color or distortion. By using the intuitive Genelec Loudspeaker Manager (GLM) software, you can control an entire network of SAM speakers, giving you a flexible computer-controlled system of monitors and subwoofers.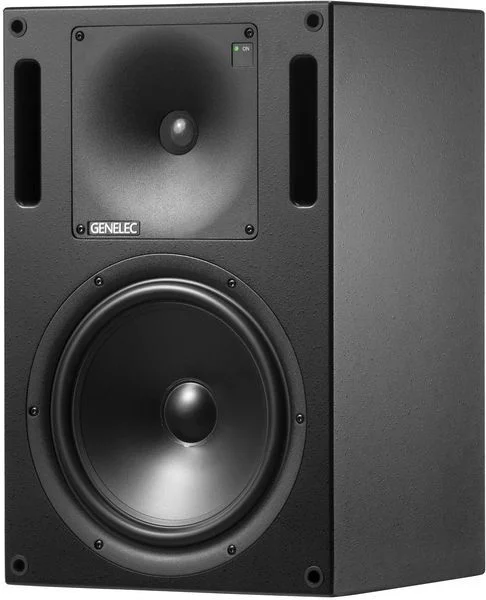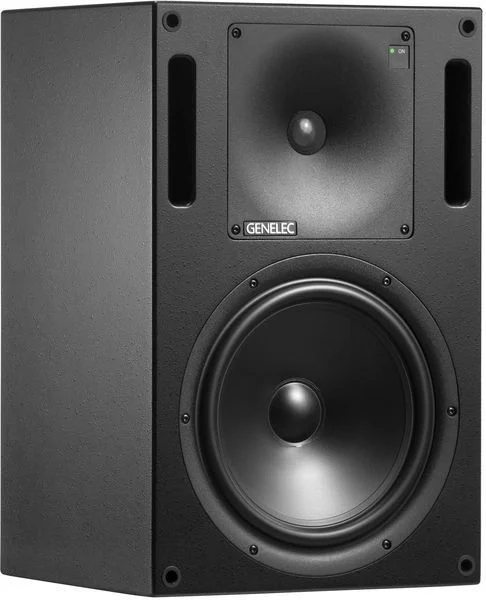 Directivity Control Waveguide
The 1032C features Genelec's state-of-the-art Directivity Control Waveguide (DCW), which provides extremely accurate control of the 1032C's directivity. Genelec designed this smooth, custom-shaped surface and integrated it with the 1032C's enclosure. Its area has been maximized to achieve an astoundingly flat frequency response — both on and off axis. The 1032C has a wide and consistent listening window, with minimal early room reflections and other unwanted colorations associated with conventional designs.
Genelec 1032C Features:
Bi-amplified Class D design provides high-SPL nearfield monitoring
Smart Active Monitor (SAM) provides remarkably accurate sound
Low-distortion 9-27/32-inch woofer and 31/32-inch tweeter deliver fantastic clarity
Directivity Control Waveguide (DCW) enhances dimensional imaging
Boasts the much-loved soffit-mountable styling of Genelec's iconic 1000 series
Convenient digital connectivity
Universal power supply ensures worldwide compatibility