Product Category
Studio Bundles
Manufacturer
Focusrite, Rode
Save $15.98 with this bundle. Here's what you get!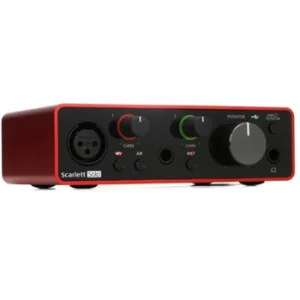 Focusrite Scarlett Solo 3rd Gen USB Audio Interface
Sells separately for $129.99It's so easy to make music with Focusrite's Scarlett Solo USB audio interface! Ideal for the singer-songwriter, the Scarlett Solo sports the legendary Focusrite preamp as well as a crystal-clear DI for your guitar, bass, or keys. Focusrite's unique gain halos make it easy to control your levels, while the headphone jack, Direct Monitor switch, and large volume dial make monitoring a breeze.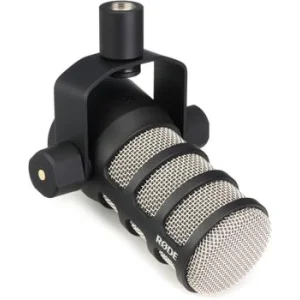 Rode PodMic Cardioid Dynamic Broadcast Microphone
Sells separately for $99.00Searching for a broadcast-grade mic for podcasting? The Rode PodMic delivers the silky, pro quality you demand. Whether your podcast requires raucous screaming or something more intimate, the Rode PodMic will tackle it with ease, delivering a balanced, easy-to-listen-to sound that's guaranteed to elevate your presentation. Enjoy plosive-free performance, thanks to an integrated pop shield. Benefit from durable, all-metal construction. If you want to capture top-notch vocals, you need a top-notch podcasting mic like the Rode PodMic.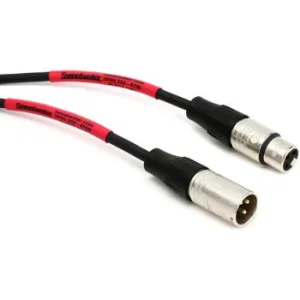 Pro Co EXM-10 Excellines Microphone Cable – 10 foot
Sells separately for $25.99For an XLR microphone cable that won't let you down, look no further than a high-quality cable from Pro Co! For years, Pro Co microphone cables have been the choice of professional studios and live sound engineers worldwide. Whether you're connecting a mic to your favorite preamp, or patching together a rack full of gear, Pro Co has the sound quality you need with performance you can count on. Call Sweetwater today to find the right Pro Co XLR cable for your application!