Product Category
Headphones
Listen to any familiar piece of music through Focal Stellia headphones and you'll hear things you never heard before — even if you've heard the song a gazillion times. Their electrodynamic speaker drivers include frameless, 100% copper voice coils, M-shaped pure beryllium domes, and more, enabling them to exhibit an astonishing 5Hz–40kHz frequency response. Beyond that, an ultra-low impedance of 35 ohms makes driving these headphones effortless — a little power will go a long way. And if their exquisite sound wasn't enough reason to keep them on your head, the Stellia's absurd level of comfort will seal the deal. Complete with an elegant full-grain leather finish, Stellia headphones are guaranteed to give you one of the best — if not the best — listening experiences of your life.
40mm M-profile dome drivers with copper voice coils
To a company like Focal — creators of world-class studio monitors and audiophile playback systems — drivers are core curriculum. Focal Stellia headphones are equipped with 40mm, M-shaped pure beryllium-dome drivers. Beyond that, frameless, 100% copper voice coils optimize the control of the surround, dome, and voice coil through the magnet. The result is an astonishing 5Hz–40kHz frequency response that pushes the boundaries of what is acoustically possible.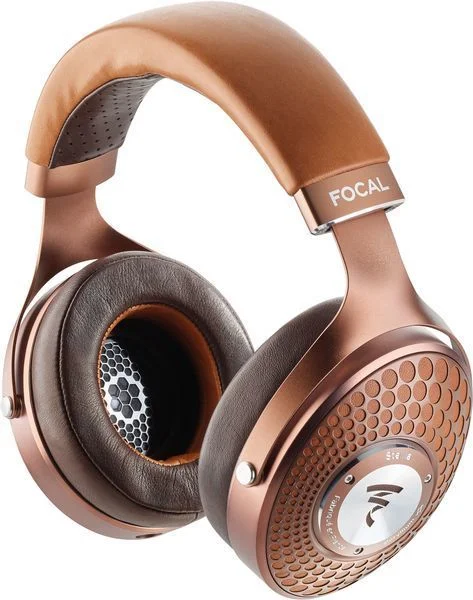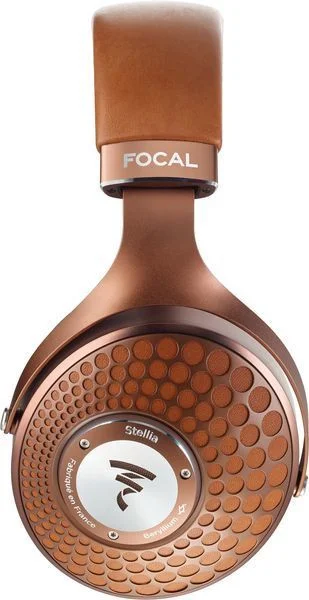 Designed for hours of comfortable listening
As all good reference headphones should be, Stellia headphones are rated for hours of comfort. Sweetwater reviewers can attest to this. The lightweight frame and drivers, paired with the face-conforming full-grain leather headband and memory foam ear cushions, are comfortable to the point of being invisible.
Focal Stellia Headphones Features:
5Hz–40kHz frequency response
Reproduces the smallest details in your source material
40mm, M-shaped pure beryllium-dome drivers with frameless, 100% copper voice coils deliver a clean, uniform listening experience
Ultra-low impedance of 35 ohms ensures uncompromising use with mobile phones and portable music players
20mm memory foam ear cushions covered in full grain leather supply incredible comfort
Closed-back, over-ear design supplies excellent sonic isolation
Includes 4′ OFC 24 AWG cable with 1/8″ TRS connector, 10′ OFC 24 AWG cable with 4-pin XLR connector, 1/8″–1/4″ jack adapter, and carrying case
Designed and manufactured in France