Product Category
Microphones
Features
Mic | Large Diaphragm Condenser
The Blue Bluebird SL large-diaphragm cardioid condenser microphone captures every nuance of your sound. With high-frequency clarity, smooth mid frequencies, and rich lows, your tracks will sound better than ever. Record electric guitars with presence and acoustic guitars with incredible detail. Throw up a pair and capture the full power of a drum kit. The Bluebird SL offers excellent off-axis rejection, thanks to its unusually tight cardioid polar pattern. A highpass filter minimizes mud and rumble, while a -20dB pad effectively handles loud sources. An excellent workhorse mic for any studio, the Blue Bluebird SL large-diaphragm cardioid condenser microphone delivers accurate presence and transparency for any voice or instrument.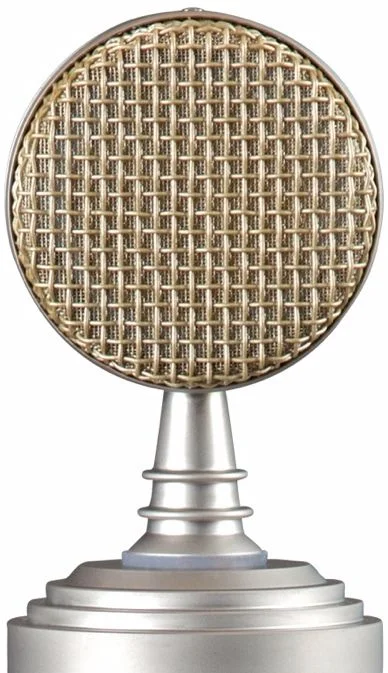 Hand-tuned and tested to Blue Microphones extreme standards
Sweetwater Sales Engineers love selling Blue Bluebird SL microphones to their customers because of the extremely high testing standards Blue Microphones puts these remarkable mics through. So, you'll get a microphone that an actual human being has certified to meet a high quality standard — not some straight-off-the-factory-line mic that might not measure up. If you don't want to gamble on quality, then the Blue Bluebird SL is an excellent choice for you.
Discrete Class A circuitry provides balanced sound for any source
By using discrete Class A circuitry, the Blue Bluebird SL offers you high output and a frequency response that flatters most sound sources, from vocals to acoustic and electric instruments. Its detailed midrange makes most vocals stand out in the mix and accentuates the warmer qualities in brass and higher stringed instruments. Its rich low end and clear presence is excellent for acoustic guitars, close-miked percussion, and amplifiers. And with its affordable price, you can easily pick up a pair of Bluebirds to capture drum overheads and acoustic pianos in their full splendor.
Highpass filter and -20dB pad offer amazing versatility
Air conditioner rumble, low-frequency vibrations, and wind noise are detrimental to your recordings. The Blue Bluebird SL's highpass filter takes care of these issues, resulting in clean-sounding tracks. And if you're recording a loud source like a drum or guitar cabinet, switch on the -20dB pad and enjoy a clear, distortion-free recording. The Bluebird SL is versatile enough to capture anything with excellent results. It's a true workhorse.
What's it for?
Vocals: Vocalists LOVE singing into unique and impressive microphones like the Bluebird SL. Put it in front of any singer and you're guaranteed an inspirational performance.
Electric Guitar: Because of its clear presence, the Bluebird SL is an excellent mic for clean or distorted amps. Orient the capsule toward the center of the speaker to capture more highs, or toward the edge of the cone for a warmer sound.
Acoustic Guitar: Large-diaphragm mics require careful placement when used on acoustic guitar, but the Bluebird SL's rich tone and hot output are well-suited to the job.
Strings: Because of its high output, upper clarity, and smooth yet detailed mids, the Bluebird SL is an excellent choice for miking all members of the bowed string family.
Drums: The Bluebird SL's tight polar pattern and fast transient response offer numerous advantages when recording drums.
Saxophones, Flutes, and Reeds: The extended high-end response of the Bluebird SL makes it an ideal choice for obtaining nice crisp results from saxophones and other wind instruments.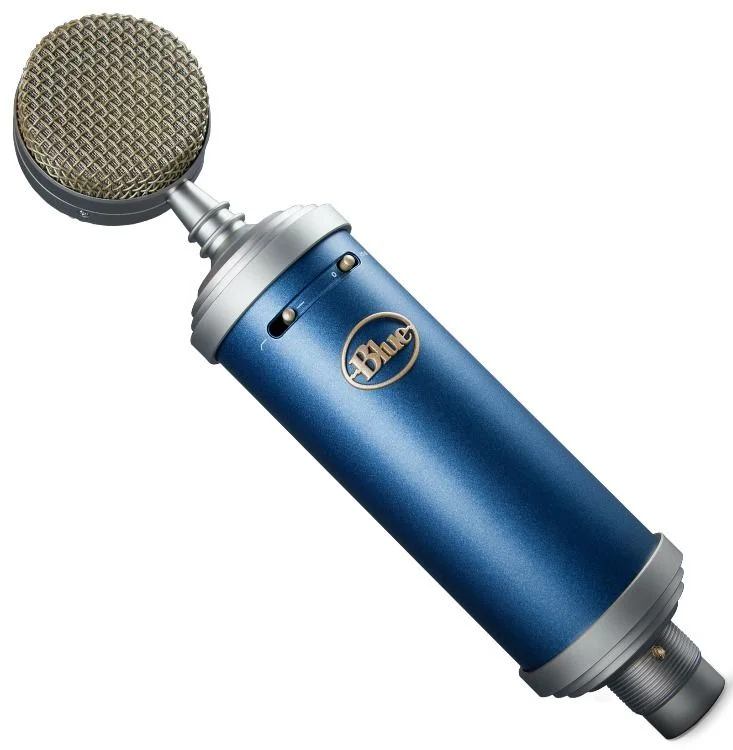 Blue Bluebird SL Large-diaphragm Cardioid Condenser Microphone Features:
Large-diaphragm cardioid condenser microphone with modern sonic signature
Sweet sound with extended upper clarity, smooth mid frequencies, and rich lows
Hand-tuned diaphragm ensures incredibly accurate and transparent sound
High output and detailed frequency response captures delicate sources beautifully
Unusually tight cardioid polar pattern offers excellent off-axis rejection
Highpass filter reduces mud and rumble and -20dB pad tackles loud sources
Includes shockmount and protective wood box