Product Category
Headphones
As Sweetwater producers will attest, having a hardworking set — or two — of studio headphones is critical for crafting finely edited tracks and hearing the subtleties of your mixes. Beyerdynamic DT 700 Pro X Closed-back Studio Mixing Headphones make for a fantastic addition to studios of all kinds, whether bedroom sized with room to grow or fully built Nashville spaces with acclaimed records lining the walls. As soon as you place them on your ears, you'll feel the Beyerdynamic difference firsthand — new and improved pads ensure one of the comfiest listening experiences imaginable without ever irritating your ears. Even better, the STELLAR.45 drivers sound exquisite and are highly detailed at all volumes without ever distorting. Find yourself on the road for your studio projects? A detachable cable makes it easy to grab and go whenever the call arises. Treat your ears to the sound quality they deserve with Beyerdynamic DT 700 Pro X Closed-back Studio Mixing Headphones!
Tailor-made for today's studio demands
Beyerdynamic didn't earn their prestige as one of today's most reliable manufacturers of mic and headphone technology by accident, and the DT 700 Pro Xs carry on this legacy exceptionally well. Not only do they deliver a highly detailed studio-quality sound, but optimizations throughout make for one of Beyerdynamic's best-performing pairs of cans to date. To ensure power and clarity with any audio source, DT 700 Pro Xs boast STELLAR.45 drivers, with a convenient detachable cable for quick storage in between uses. As with all their headphone offerings, Beyerdynamic focused heavily on user experience, going so far as to craft new ear pads to deliver uncompromising comfort for lengthy studio sessions and general listening.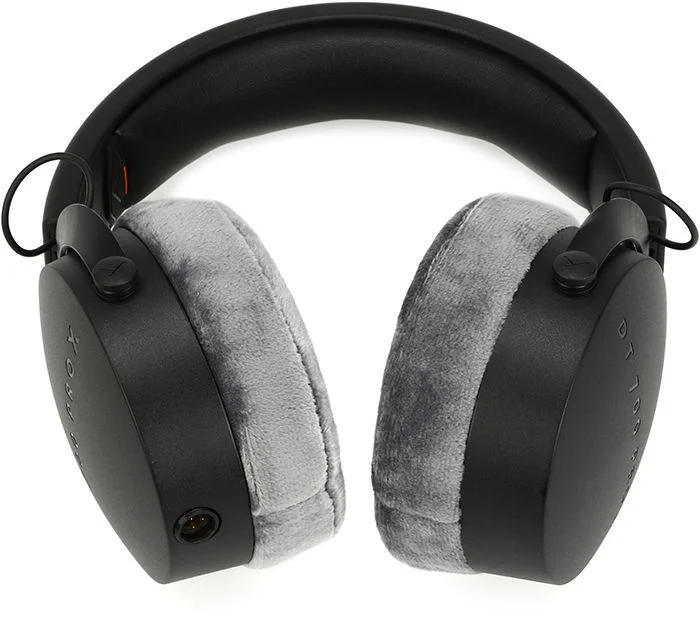 Beyerdynamic DT 700 Pro X Closed-back Studio Mixing Headphones Features:
Studio-grade headphones designed to meet the needs of today's producers
Closed-back design delivers high-resolution audio with punchy bass
Newly developed STELLAR.45 drivers reproduce highly detailed audio
Upgraded earpads make for long-lasting listening experiences in complete comfort
Convenient detachable cable makes for easy storage