Product Category
Studio Bundles
Manufacturer
AKG, Focusrite
Save $15.98 with this bundle. Here's what you get!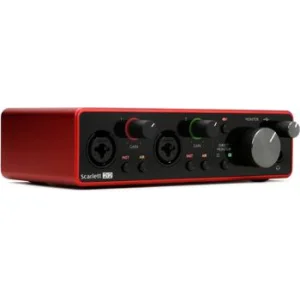 Focusrite Scarlett 2i2 3rd Gen USB Audio Interface
Sells separately for $189.99When you make the best-selling audio interface on the planet, do you sit back and savor the accolades? Not if you're Focusrite! The third-generation Focusrite Scarlett 2i2 advances the state-of-the-art in USB audio interfaces with two upgraded Scarlett mic preamps, high-performance 24-bit/192kHz AD/DA converters, optimized preamp gain structure, vanishingly low latency, and instrument inputs that handle scorching hot pickups. The mic preamps now feature Focusrite's acclaimed Air mode that provides the coveted Air effect modeled on the company's legendary ISA console transformers to give your voice and instrument recordings a brighter, more open sound. Ideal for the small project studio or mobile rig, the Scarlett 2i2 3rd Gen runs on USB bus power and sports two mic/line/instrument inputs allowing simultaneous recording and playback of up to two channels with independently controllable headphone and monitor outputs. Fire up the bundled software, and you're ready to rock.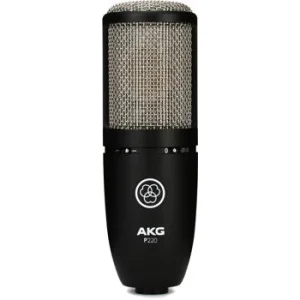 AKG P220 Large-diaphragm Condenser Microphone
Sells separately for $159.00The AKG P220 large-diaphragm condenser microphone gives you the kind of versatile performance and reliability you need, whether you're capturing sources in a pro studio, tracking at home, or even going after great live sound. Featuring a cardioid pickup pattern, switchable 20dB attenuation pad, and bass roll-off switch, the P220 has what you need to get great sound anywhere – it's built rugged enough to take the stage, while being sensitive and accurate enough to find a home in any studio mic locker. The P220 comes with an aluminum carrying case and spider shockmount. Sweetwater is always looking to bring you value – and the AKG P220 delivers.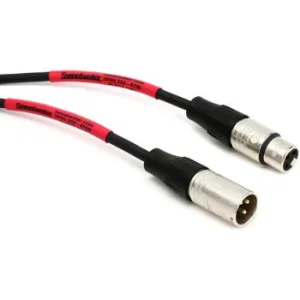 Pro Co EXM-10 Excellines Microphone Cable – 10 foot
Sells separately for $25.99For an XLR microphone cable that won't let you down, look no further than a high-quality cable from Pro Co! For years, Pro Co microphone cables have been the choice of professional studios and live sound engineers worldwide. Whether you're connecting a mic to your favorite preamp, or patching together a rack full of gear, Pro Co has the sound quality you need with performance you can count on. Call Sweetwater today to find the right Pro Co XLR cable for your application!