Product Category
Microphones
Features
Mic | Large Diaphragm Condenser
The AKG C414 multi-pattern condenser microphone needs no introduction. Because of its ability to handle many different sources, it's been used in some of the world's leading broadcast facilities, recording studios, and performance stages. AKG has upped the game with the addition of their C414 XLII, improving the C414's already legendary adaptability. With its nine polar patterns, leading-edge technology, state-of-the-art components, and reference-quality results, the AKG C414 XLII condenser microphone ushers in a new standard in microphone versatility.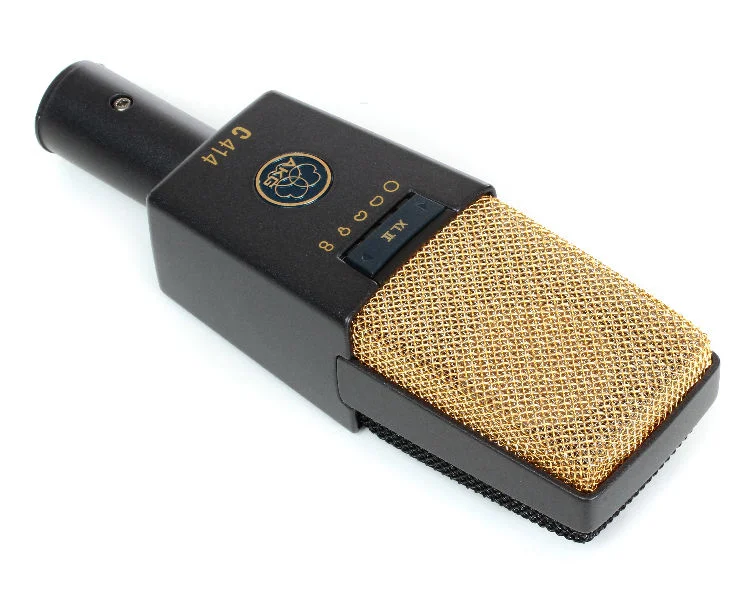 Sonic character of the legendary AKG C12
The C414 XLII has been improved by offering a slight presence boost and by providing the spatial reproduction capability of the legendary AKG C12 microphone. This characteristic response and spatial detailing makes lead vocals and solo instruments stand out, even in a dense mix. This signature upfront sound is also excellent for distant miking applications, making the C414 XLII ideal for classical music or drum ambience miking.
Nine polar patterns for multiple applications
This multi-pattern workhorse mic sounds amazing on just about anything. The C414 XLII offers nine pickup patterns, which enable you to choose the perfect setting for every application. In addition to the five patterns traditionally offered by the C414 (omnidirectional, wide cardioid, cardioid, hypercardioid, and figure-8), you also get four intermediate settings that let you dial in the best in-between pattern to suit your application and environment.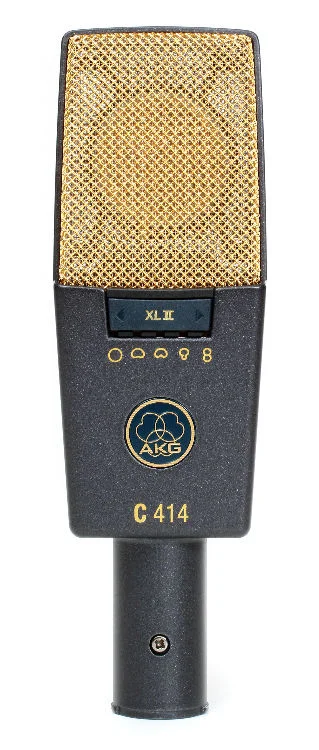 Great control features give you great flexibility
If the nine polar patterns aren't enough to get the sound you need, the C414 XLII offers a bevy of other control options to fine-tune the microphone to your needs. The C414 XLII offers three different bass cut filters and three switchable pre-attenuation pads at -6dB, -12dB, and -18dB. The mic also carries a clipping LED right on the face, so you know if you're overloading it. And all the controls can easily be disabled for live sound applications.